€220,000
Corse, France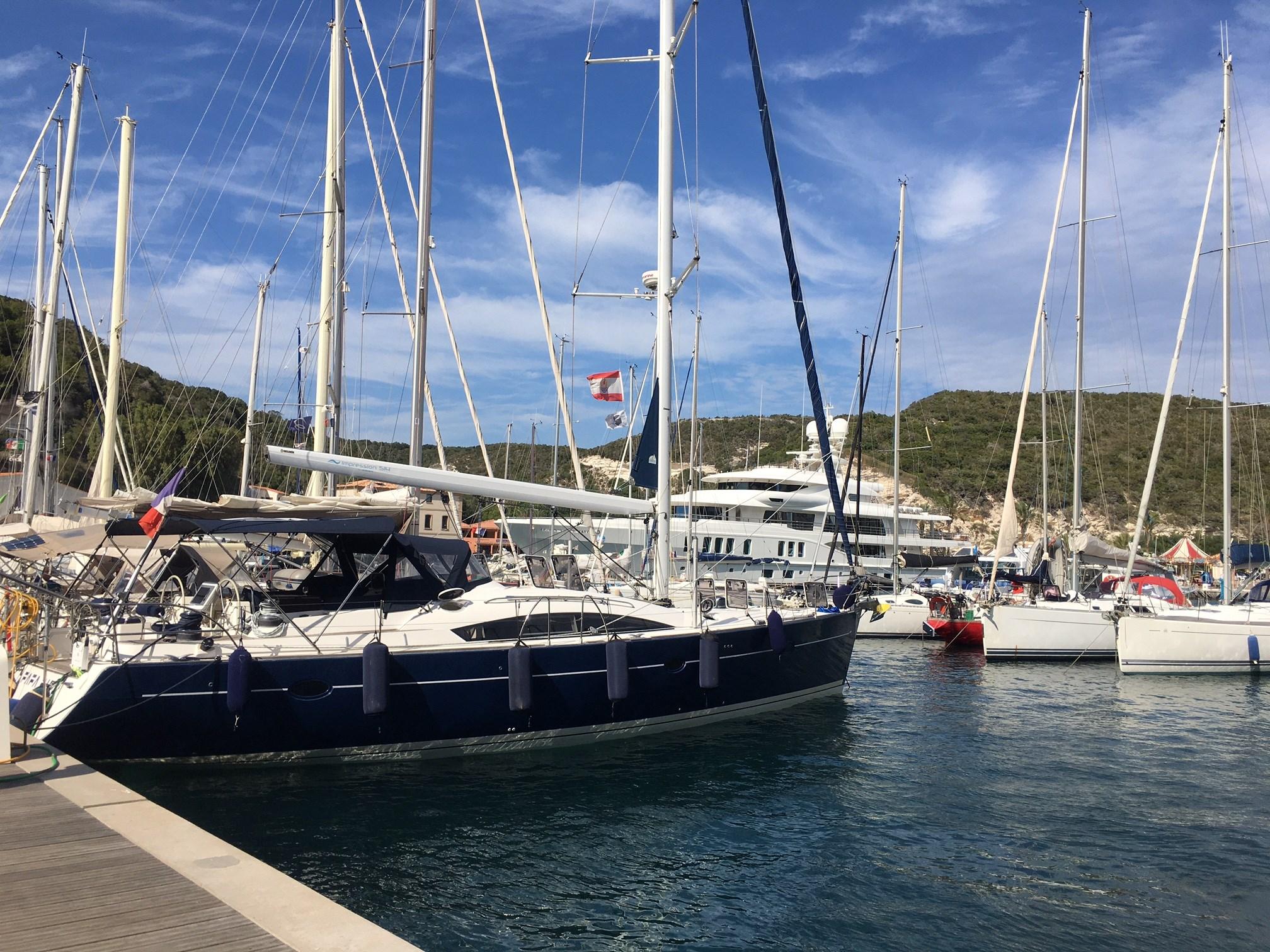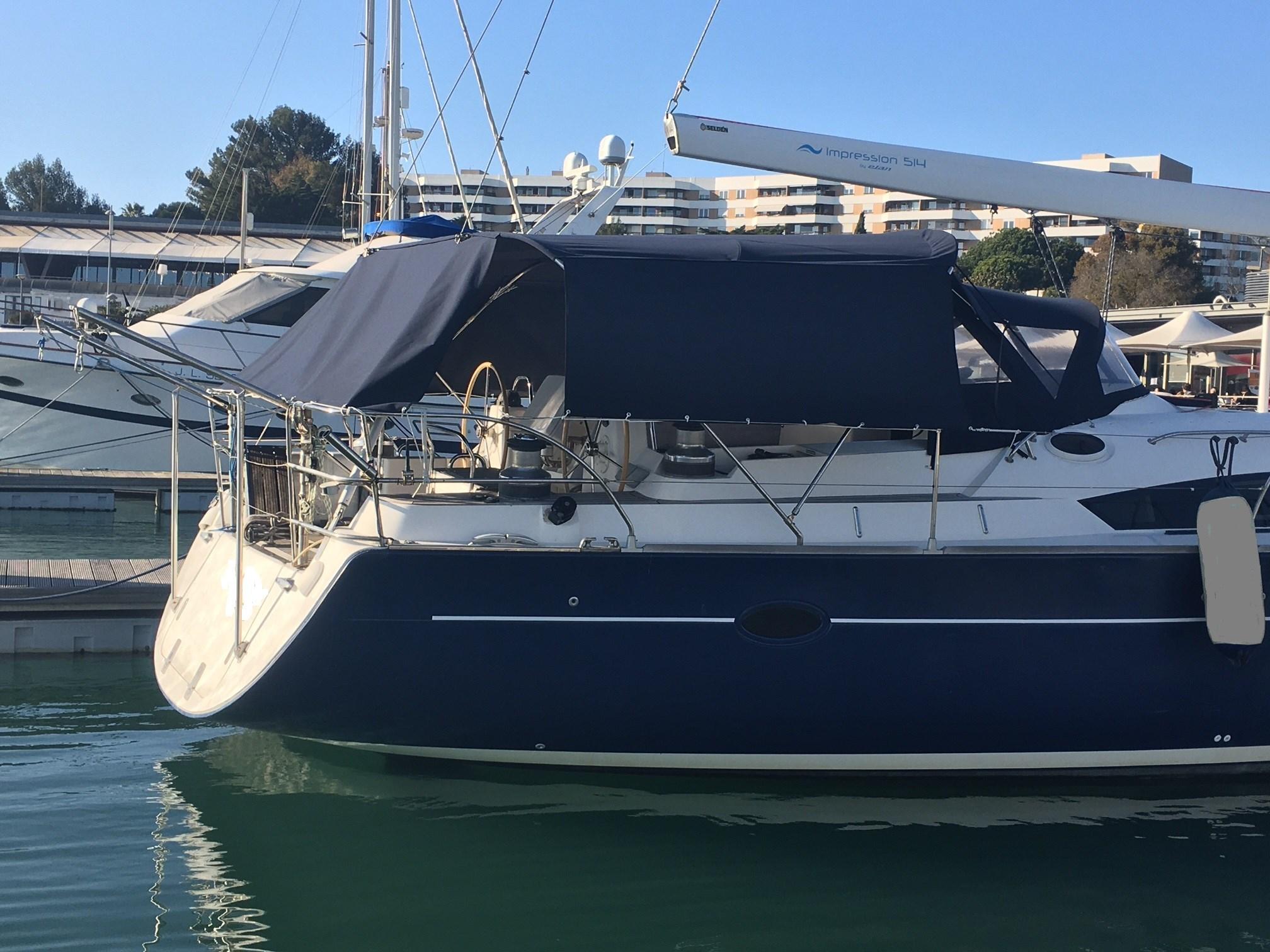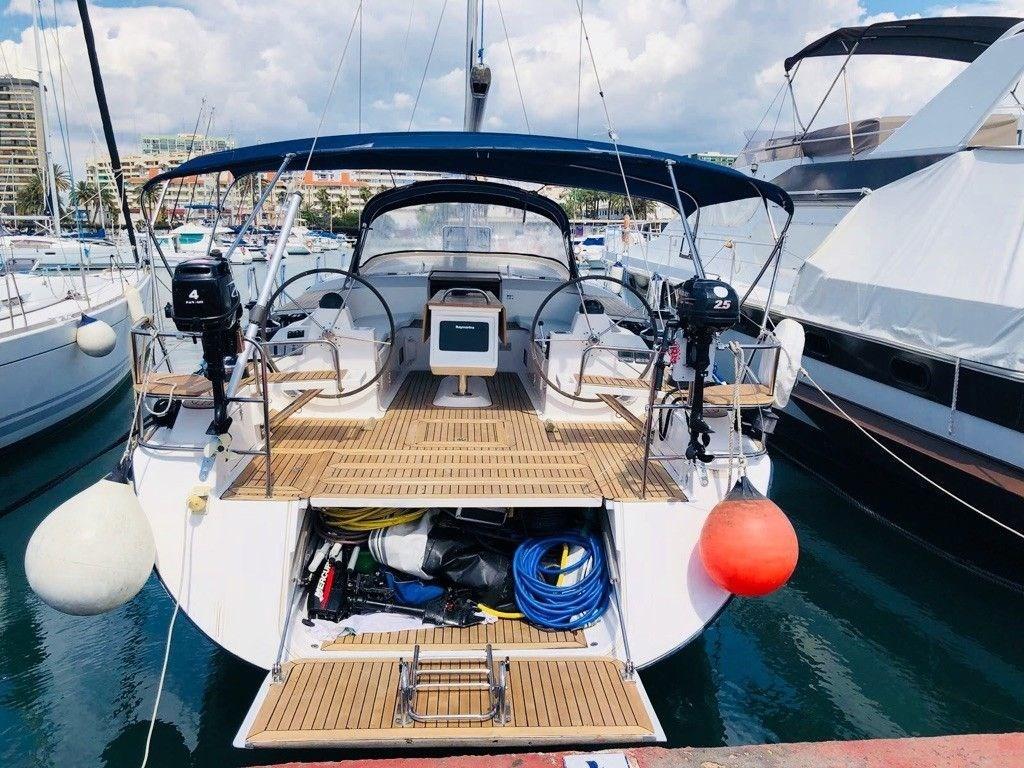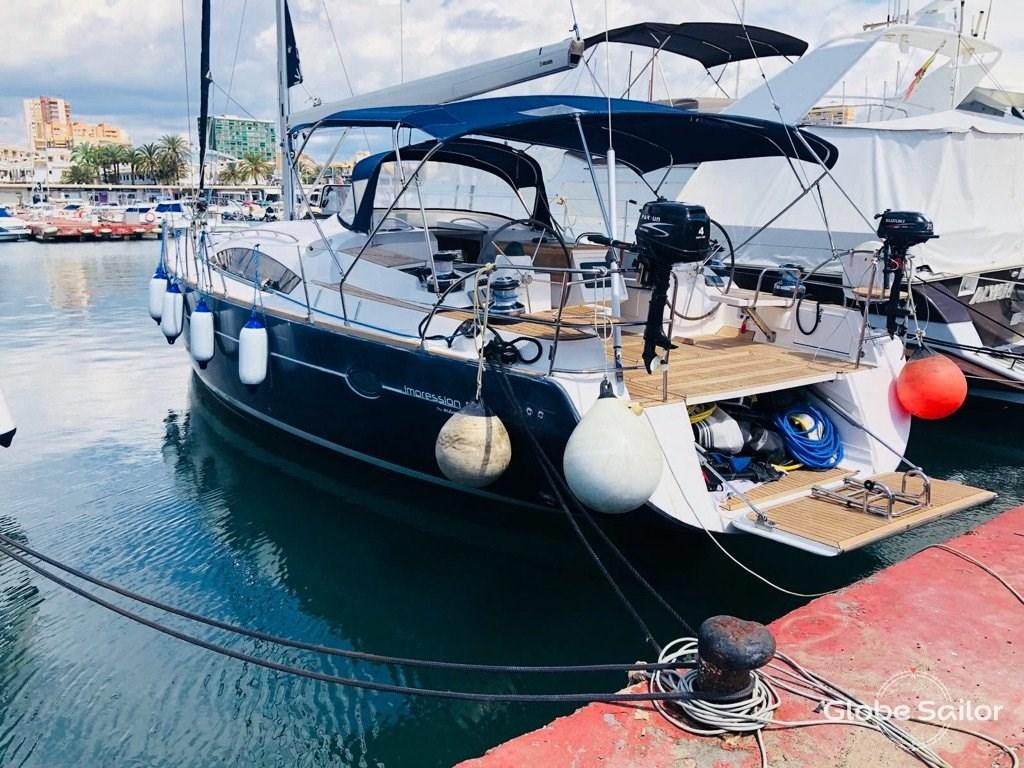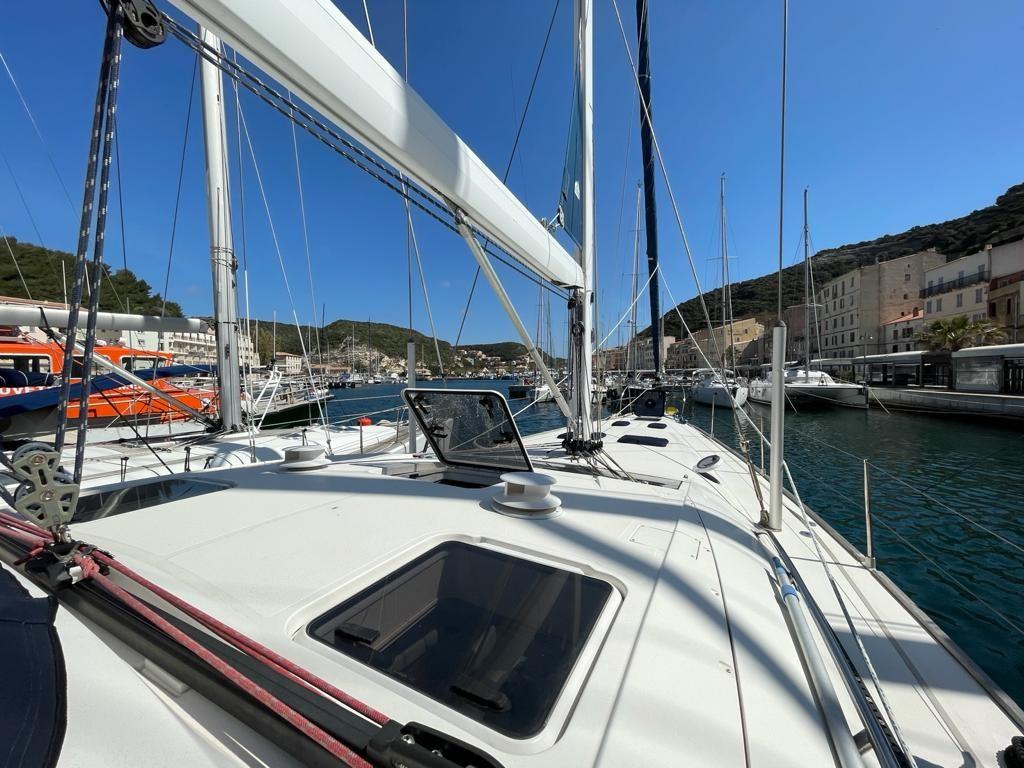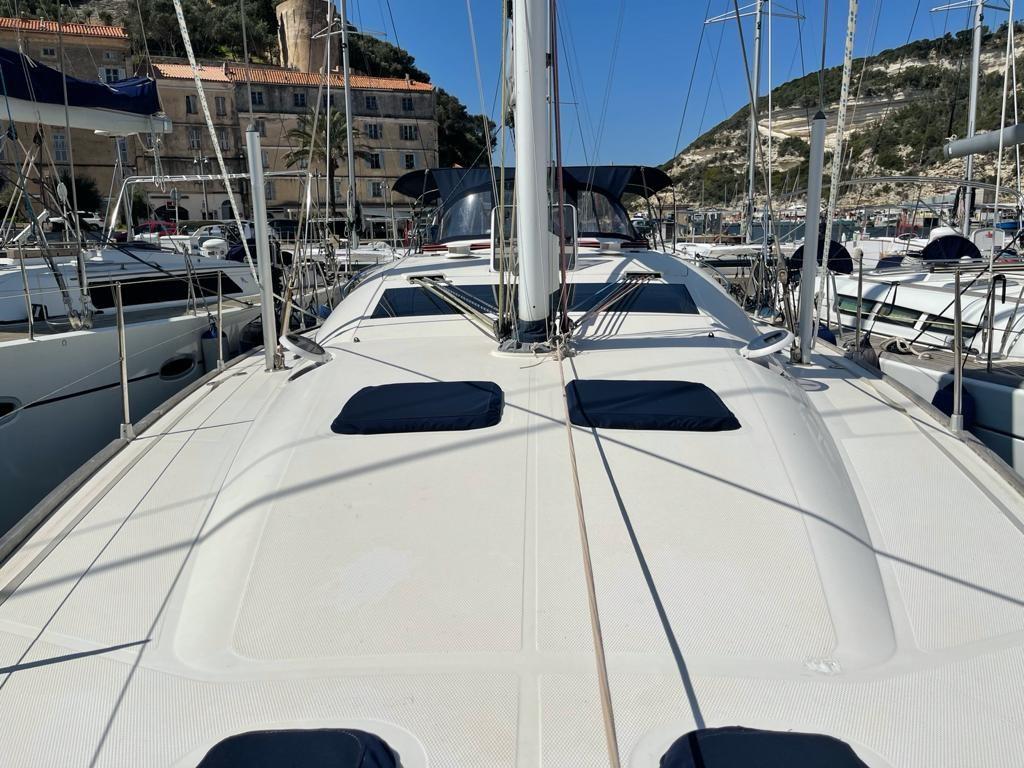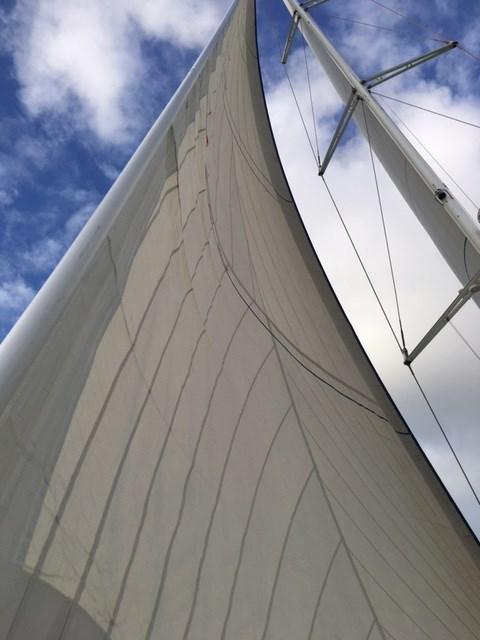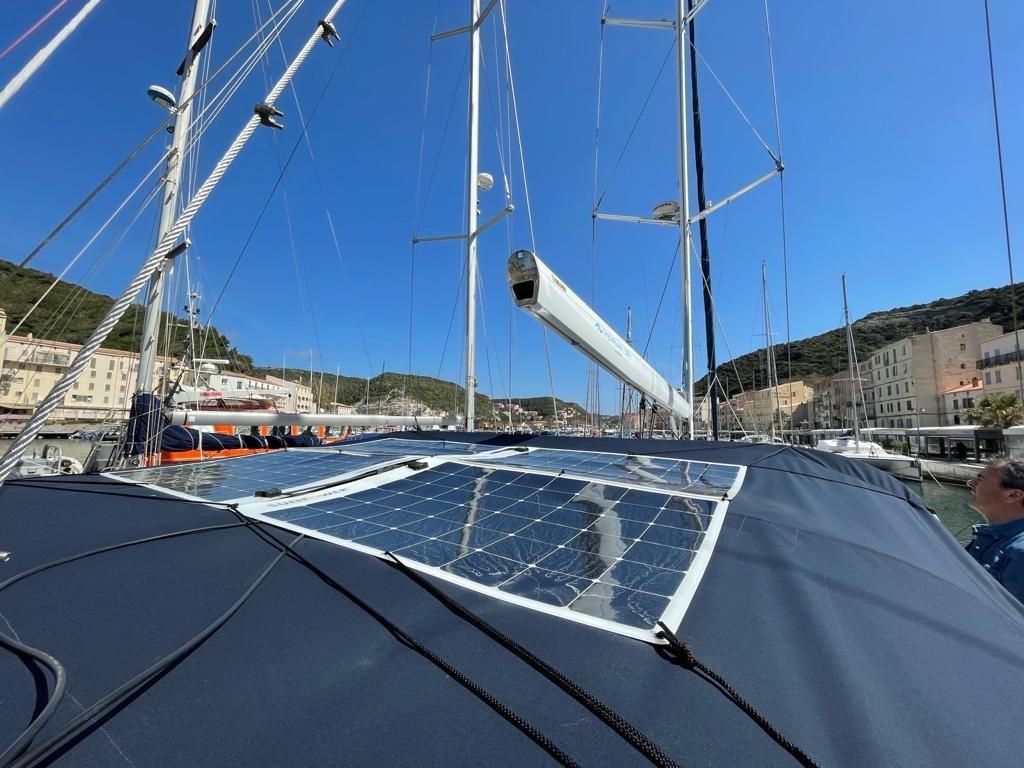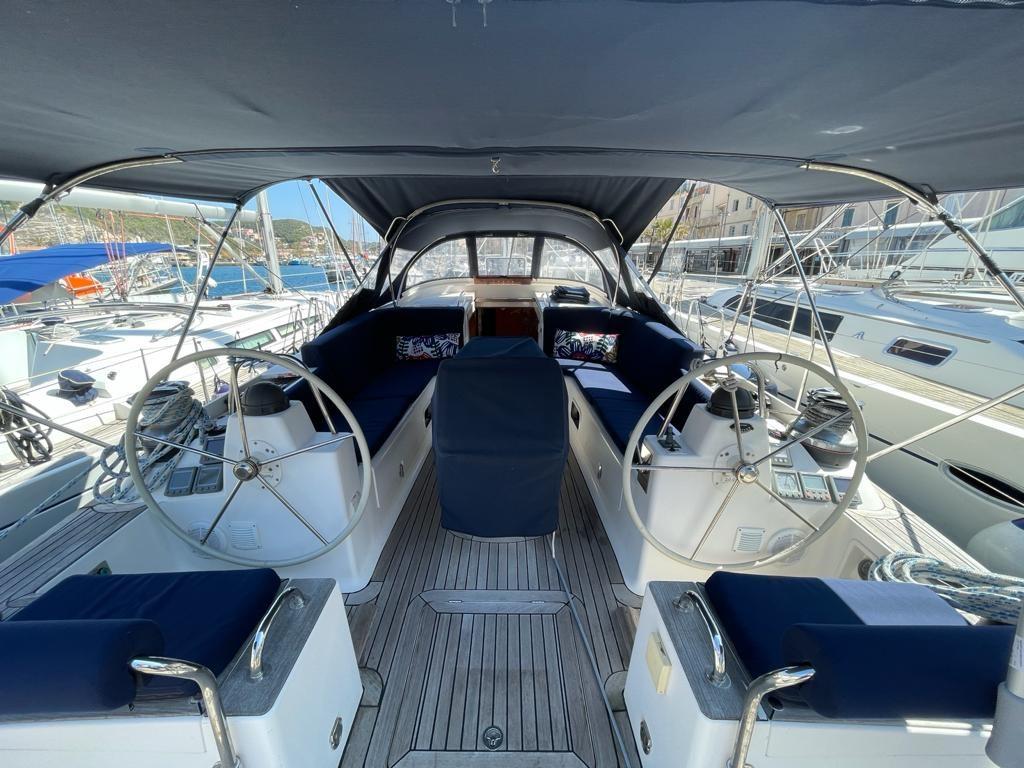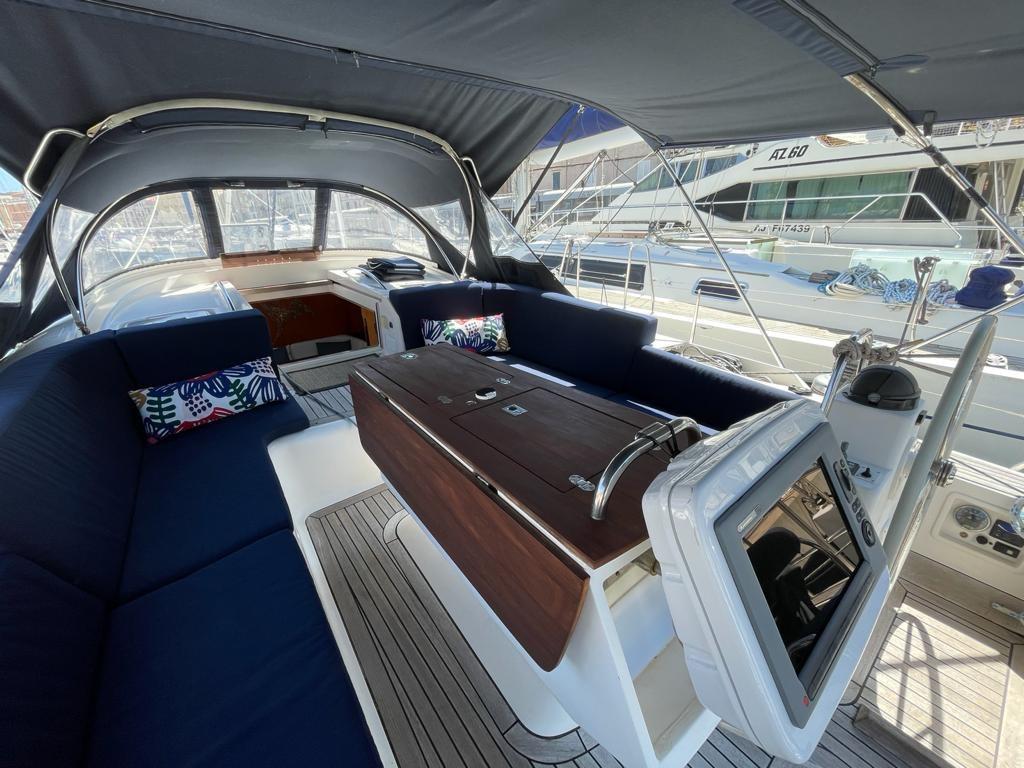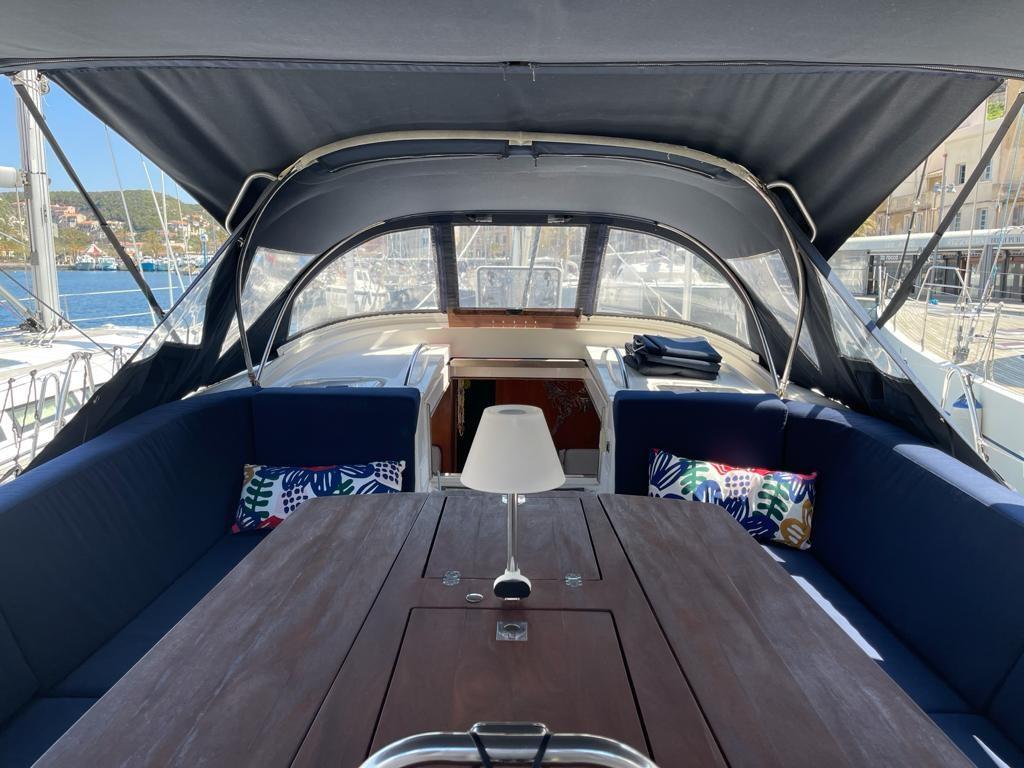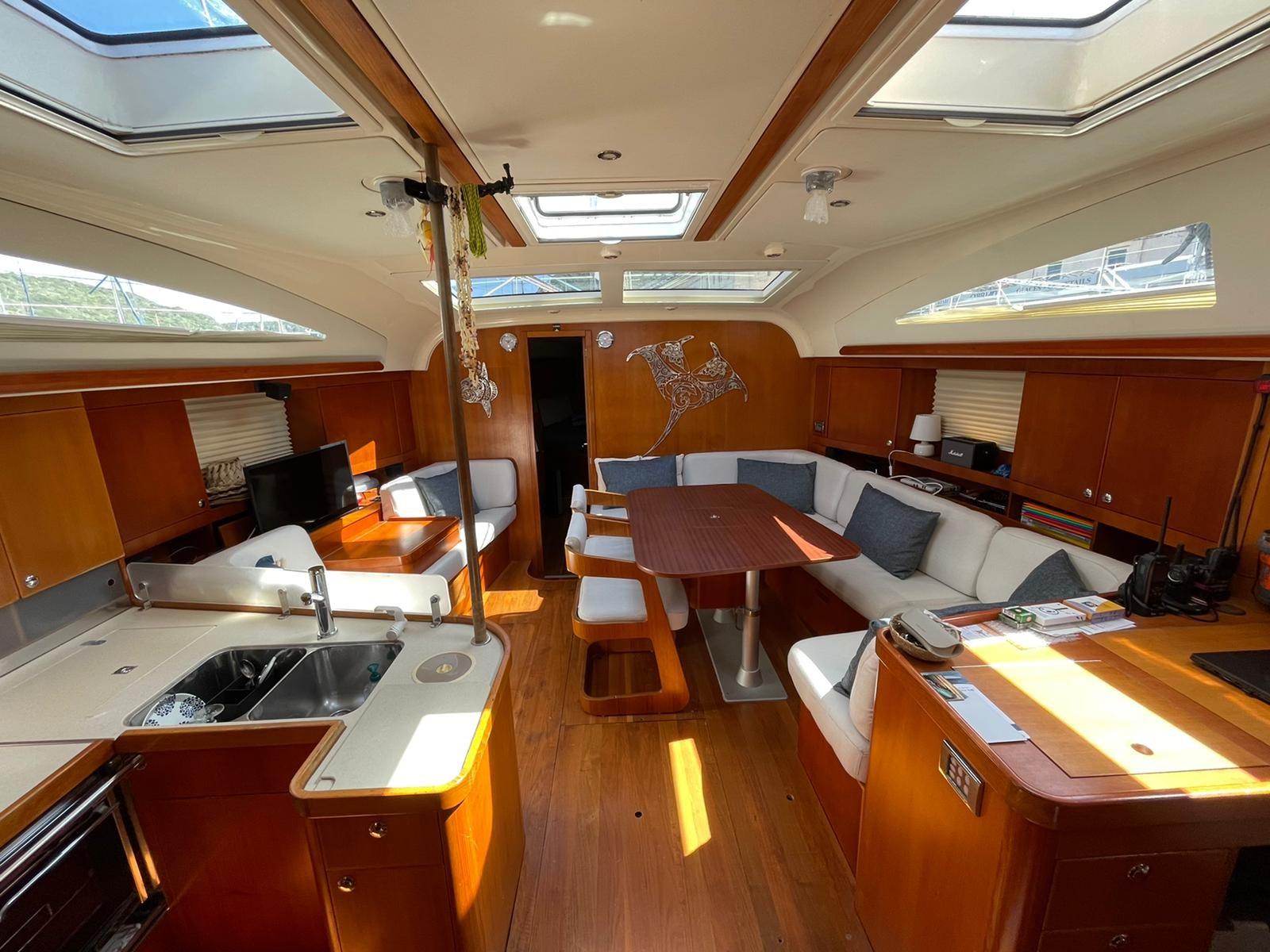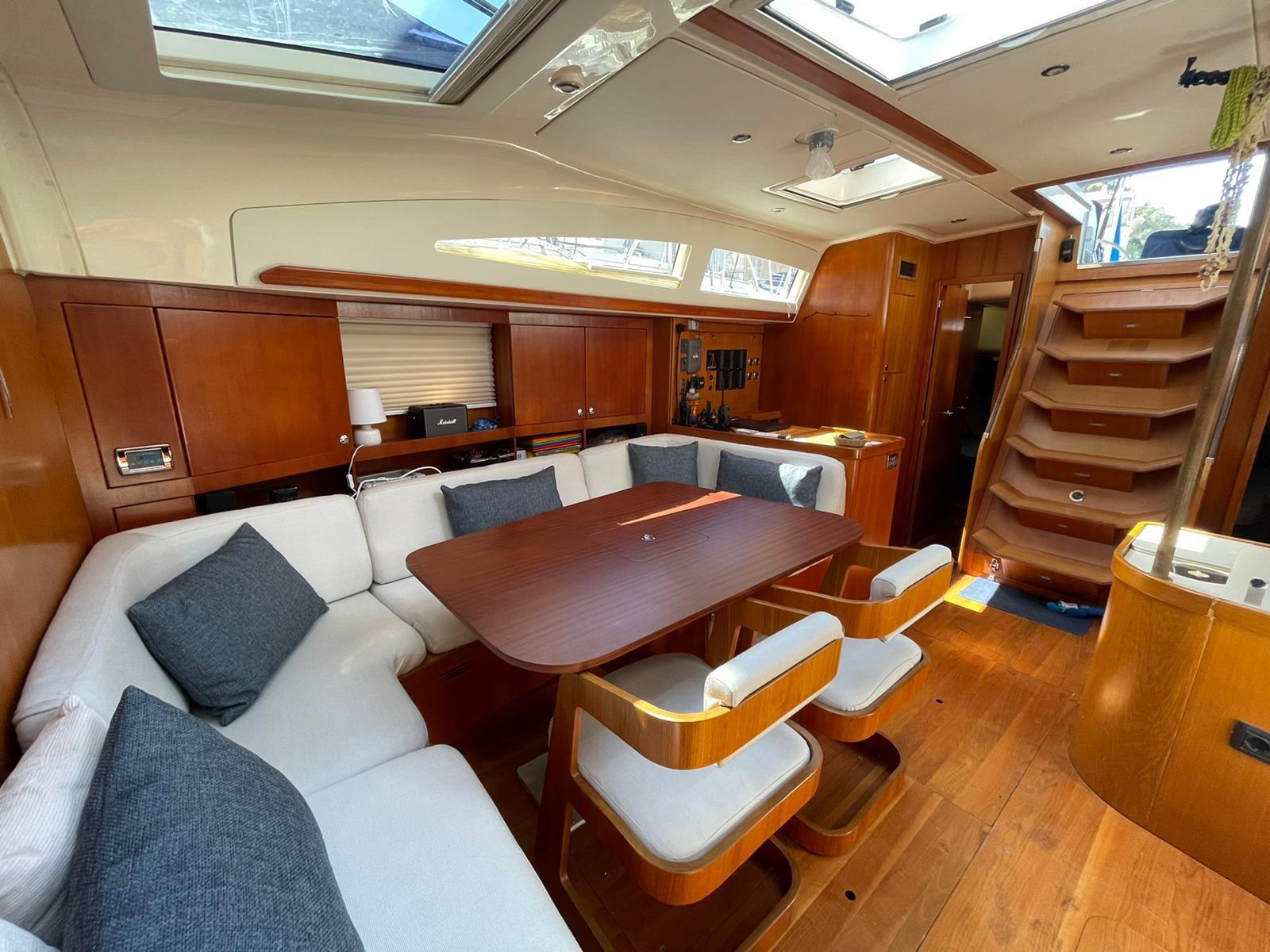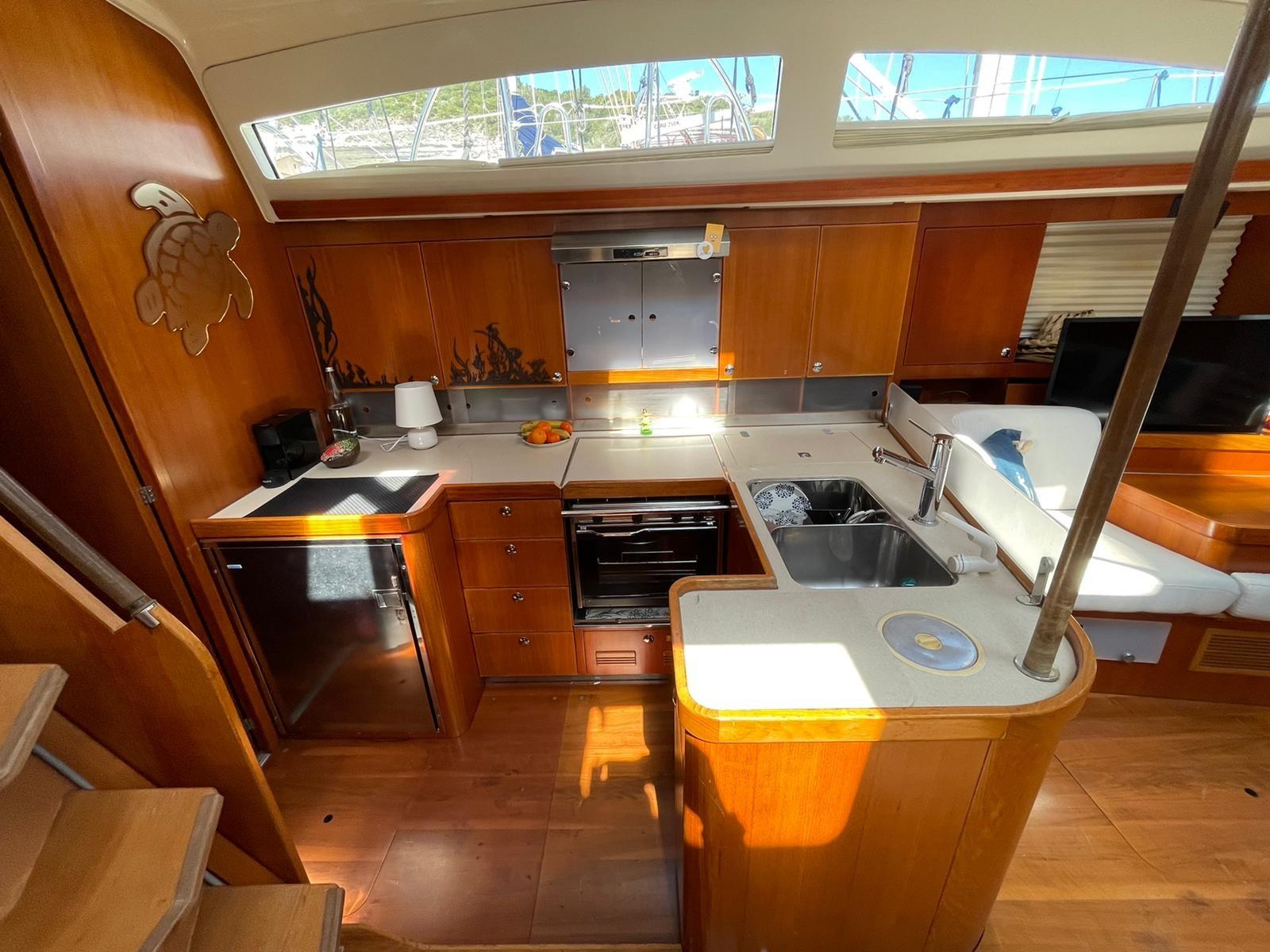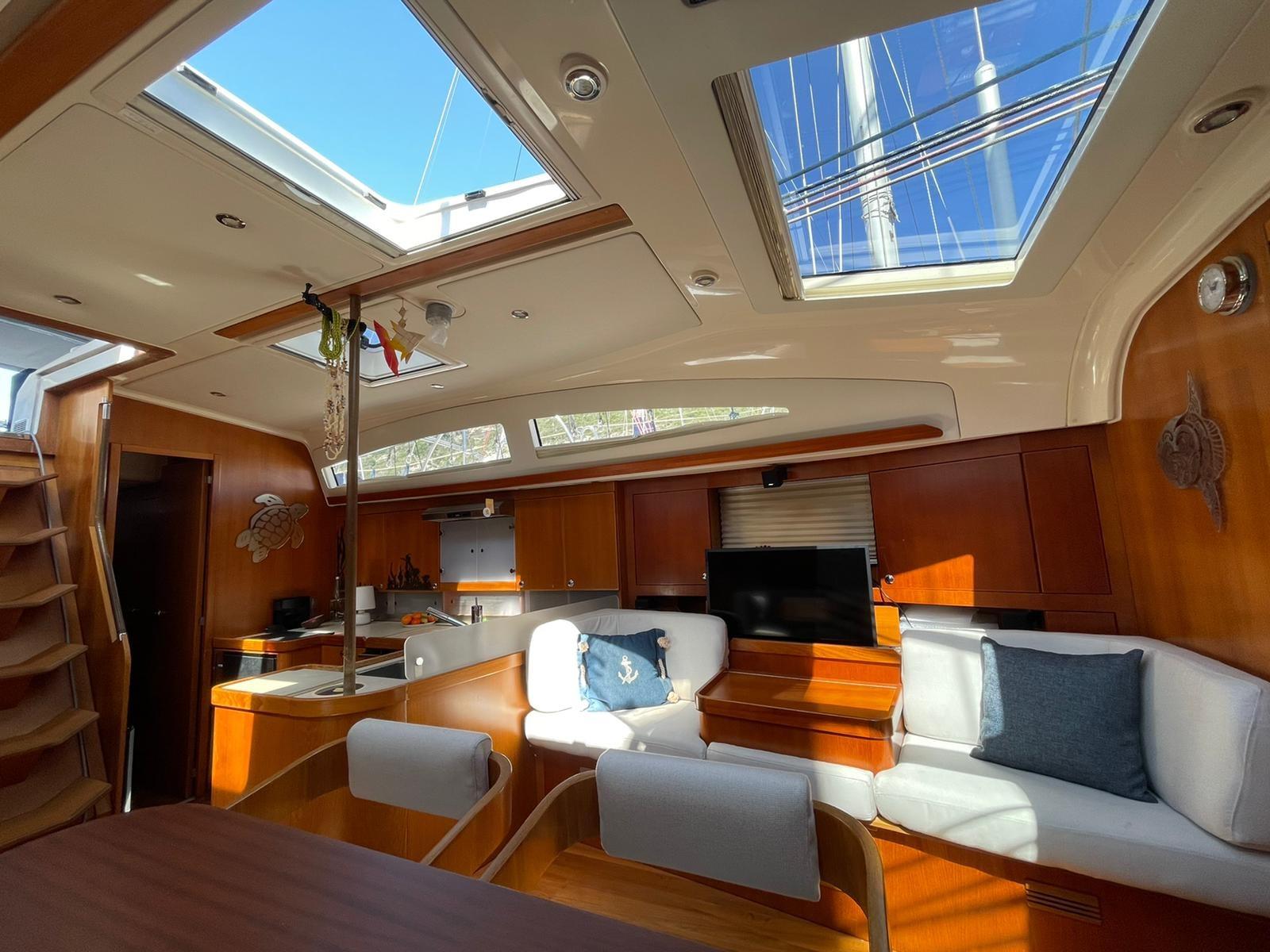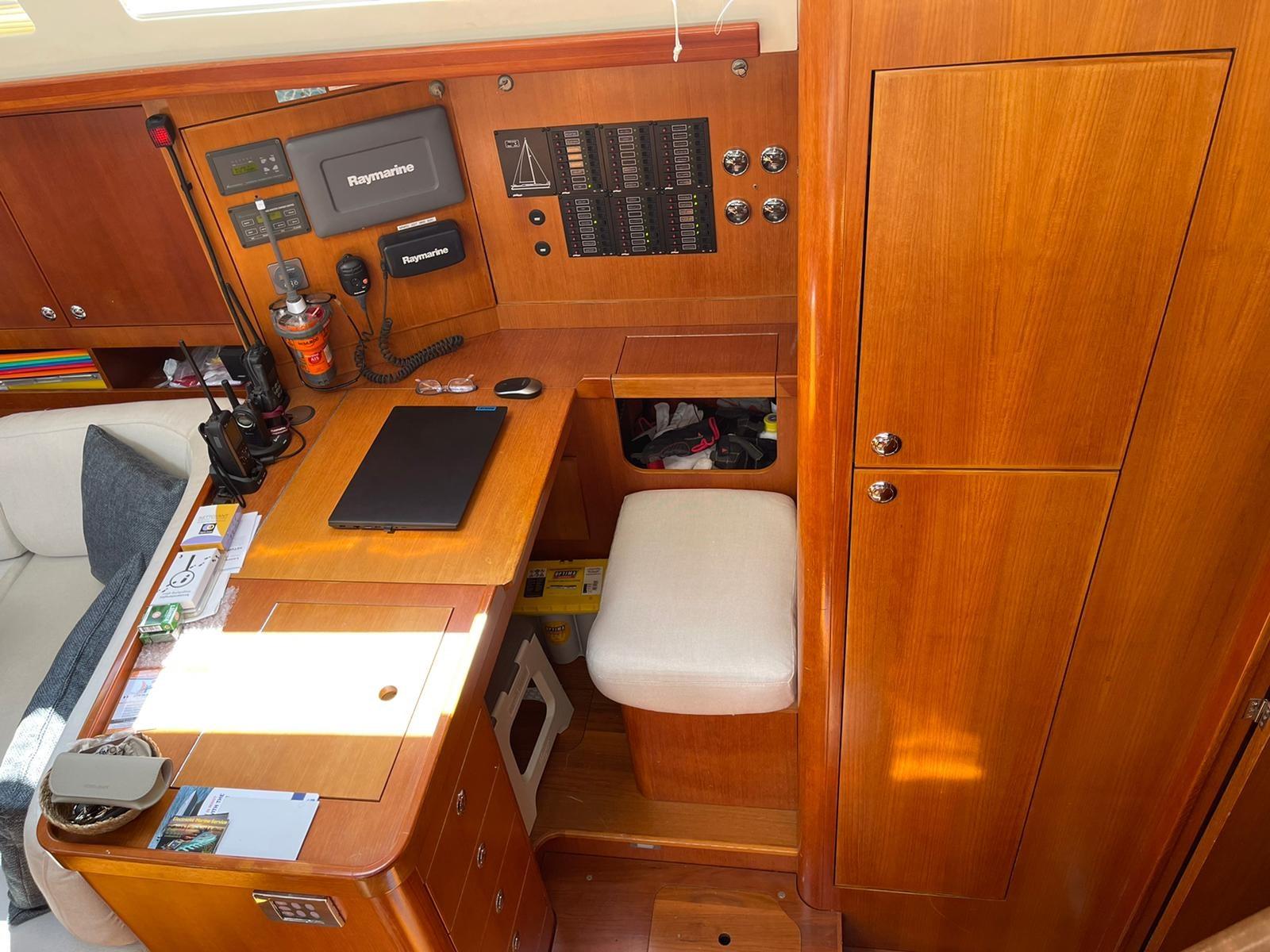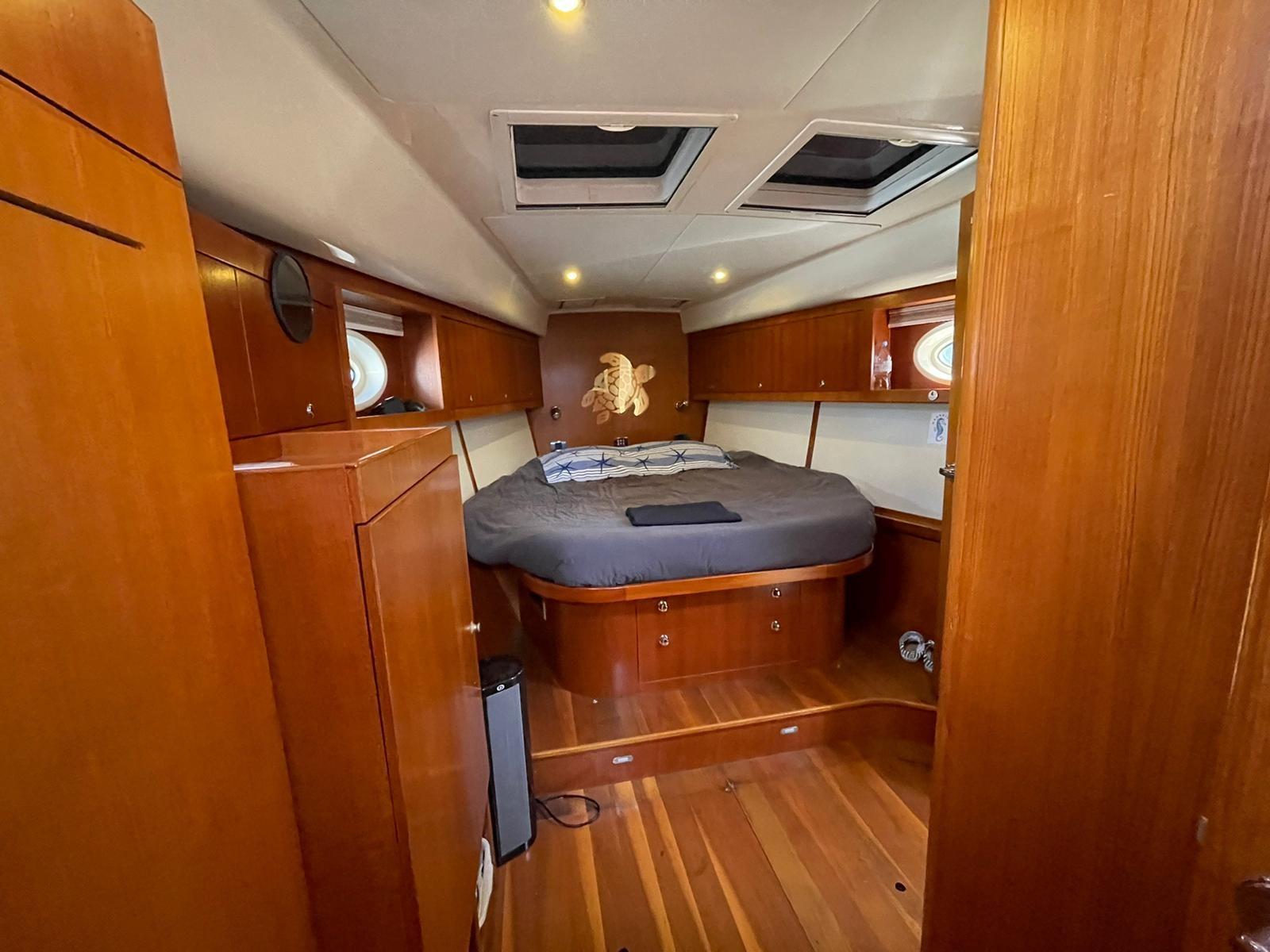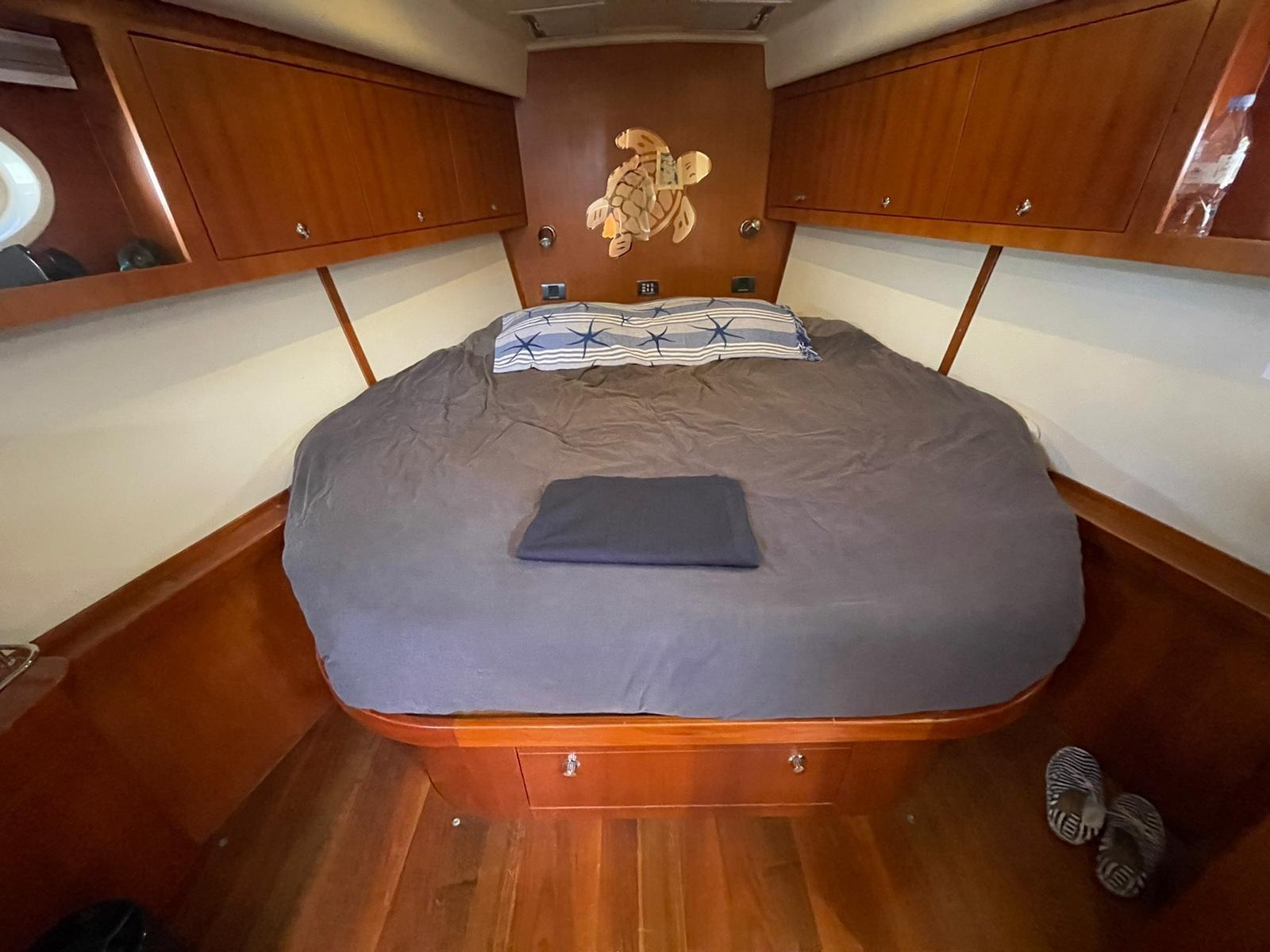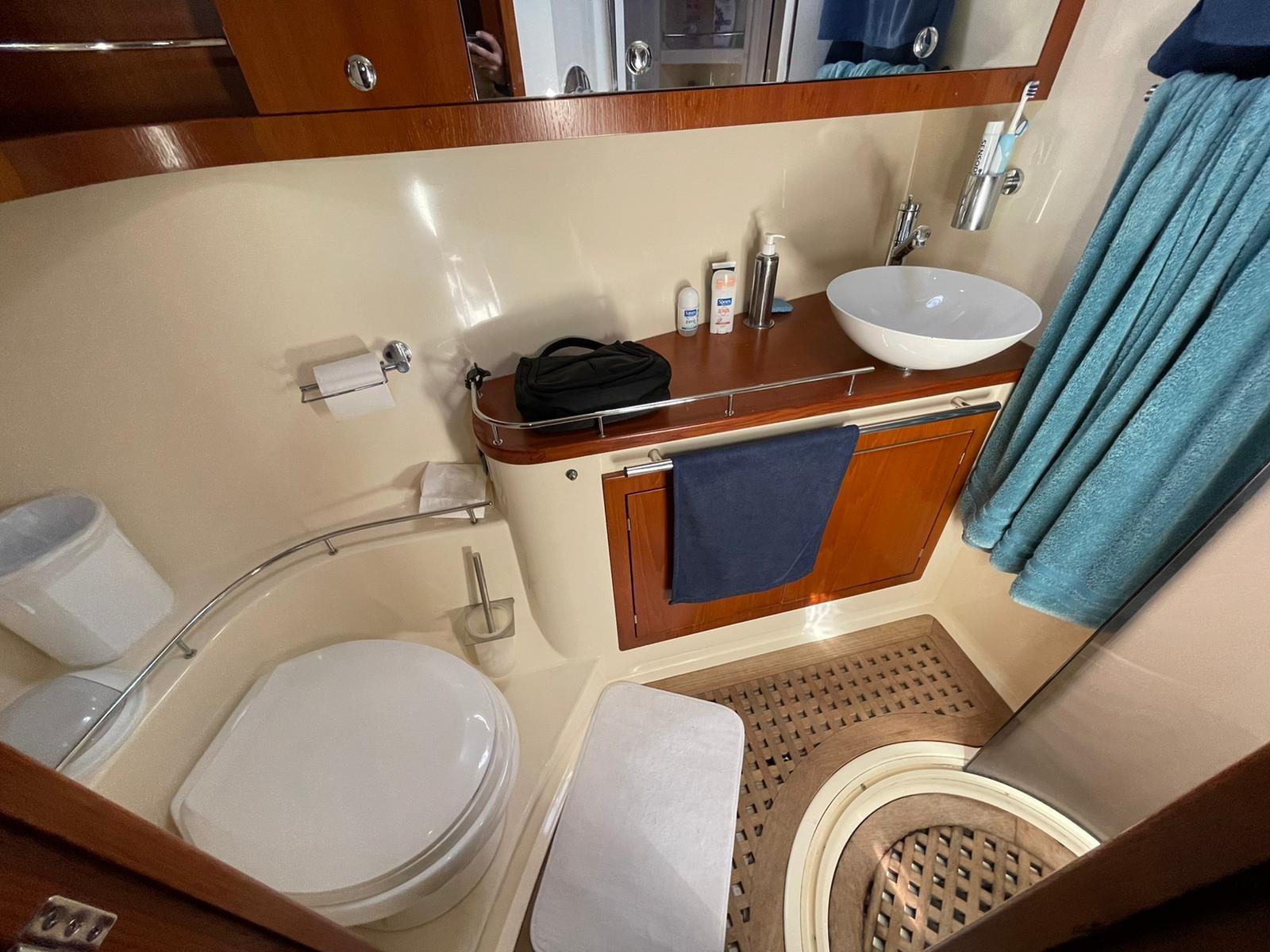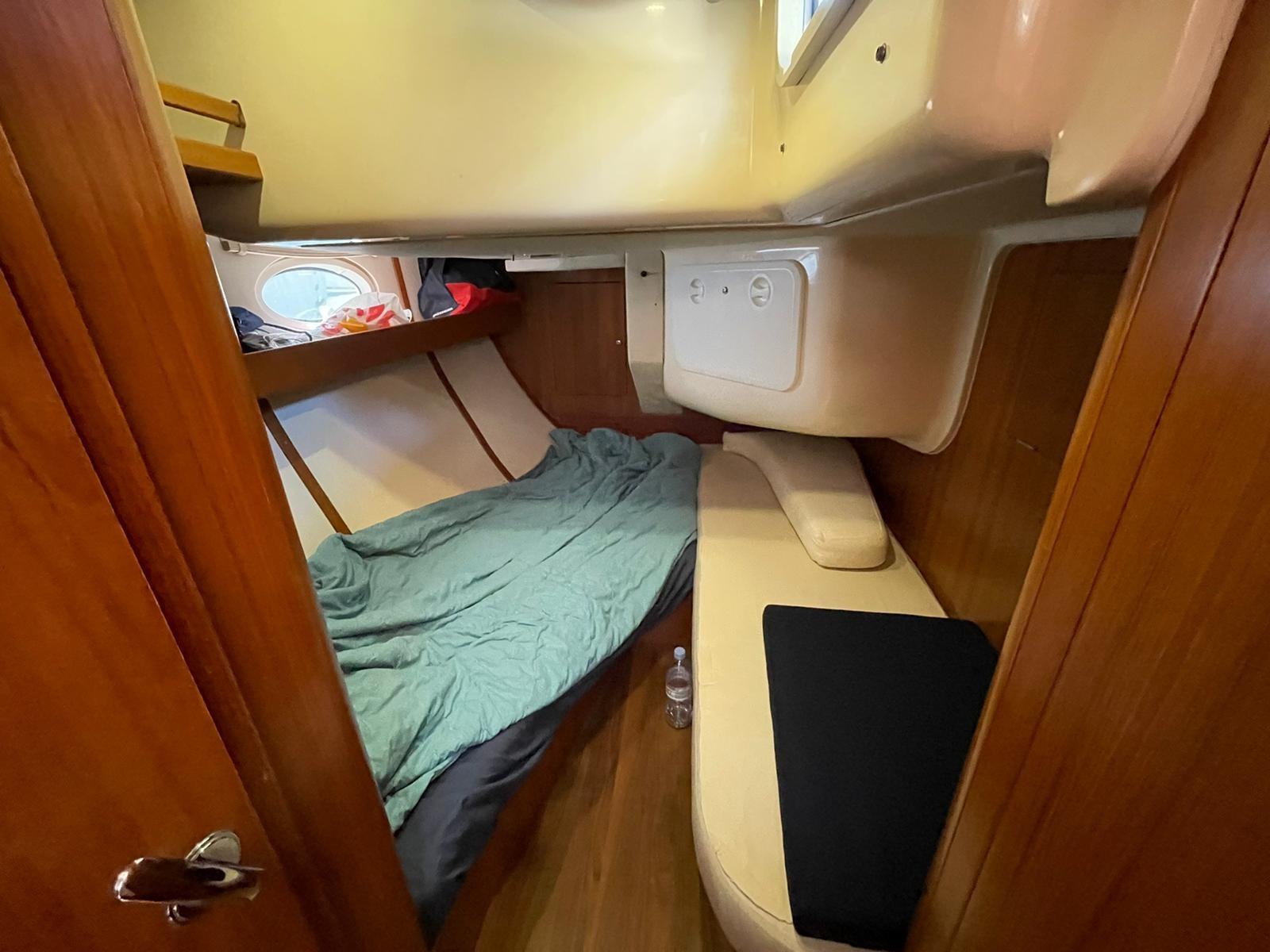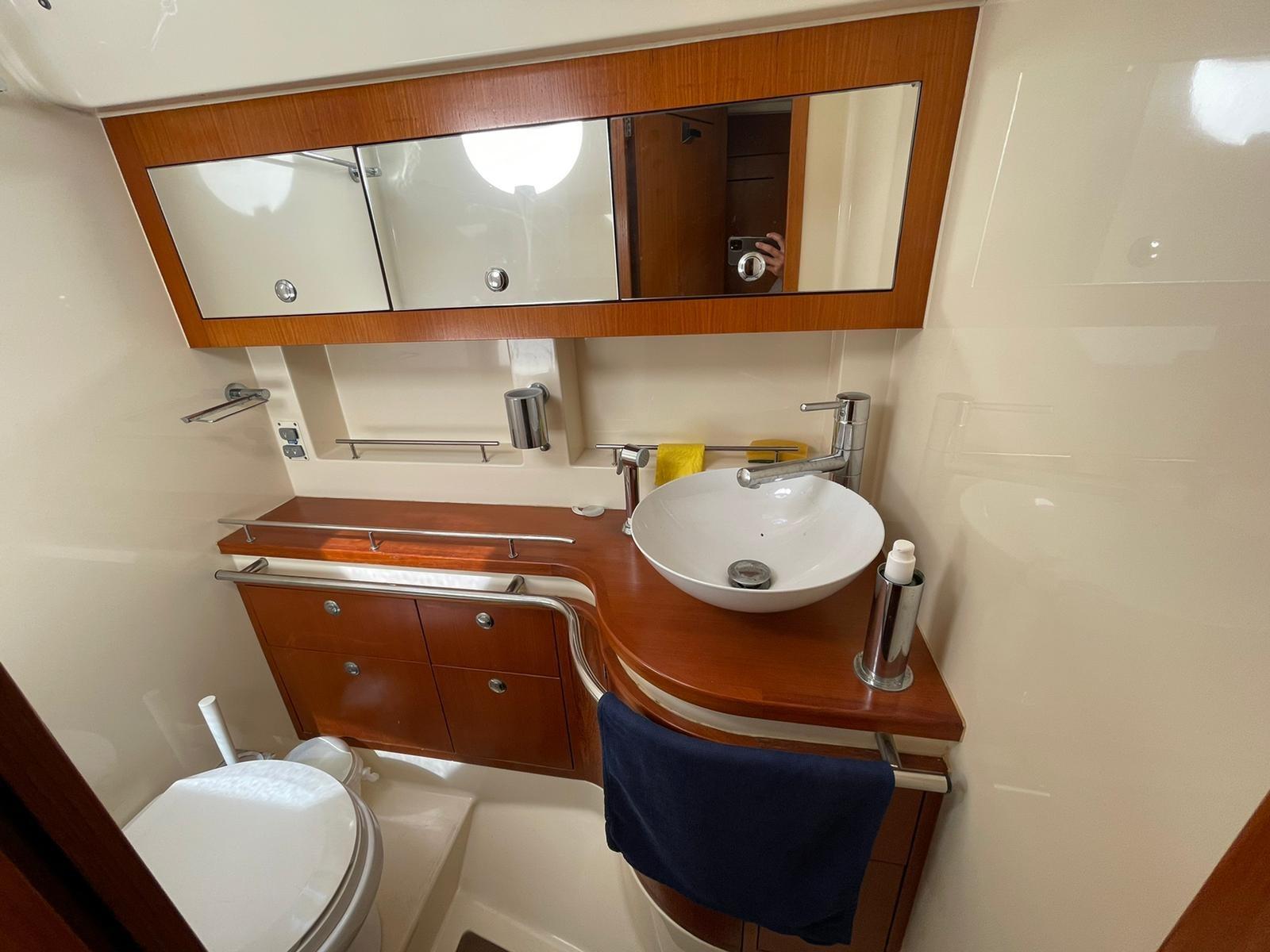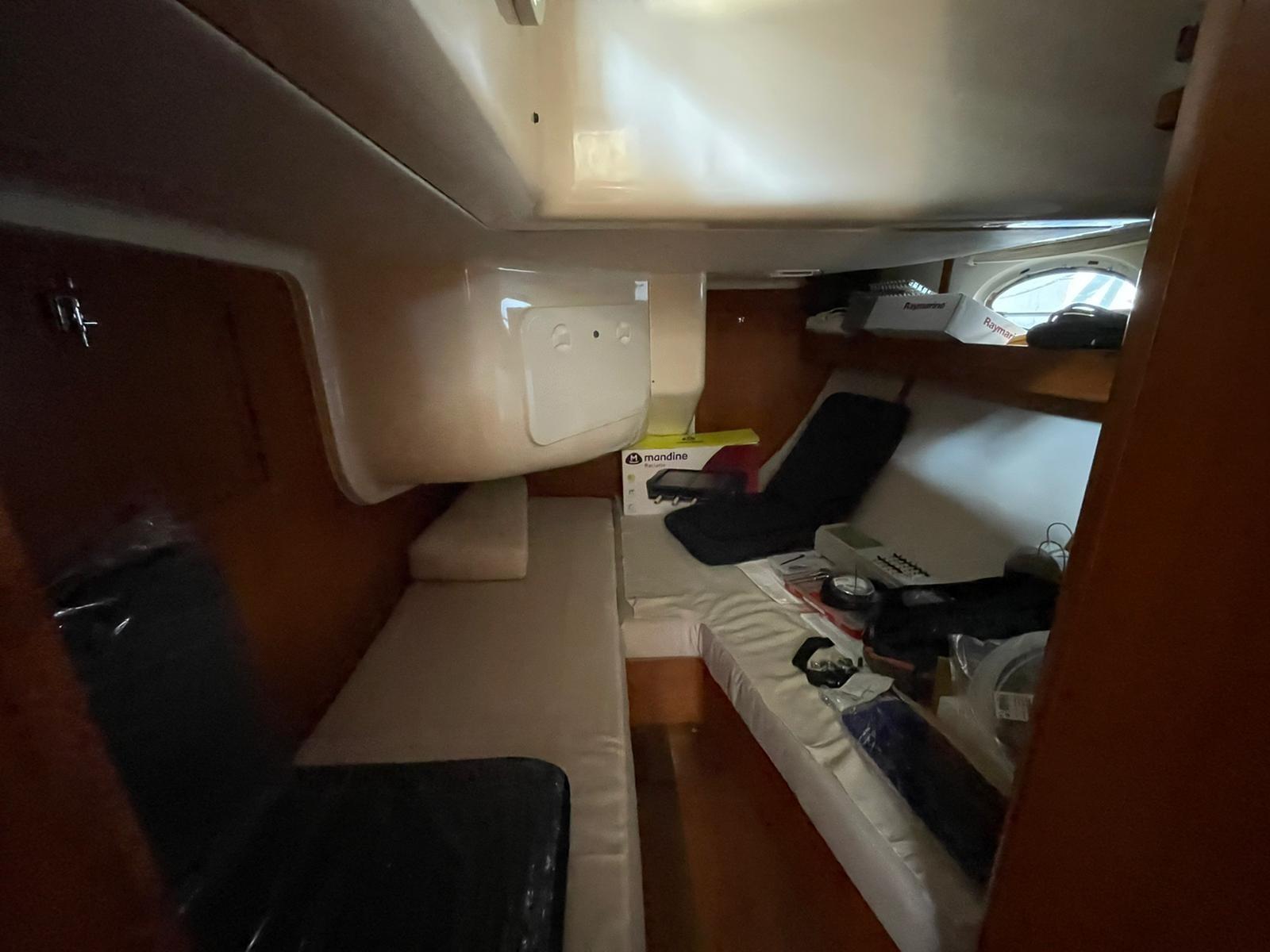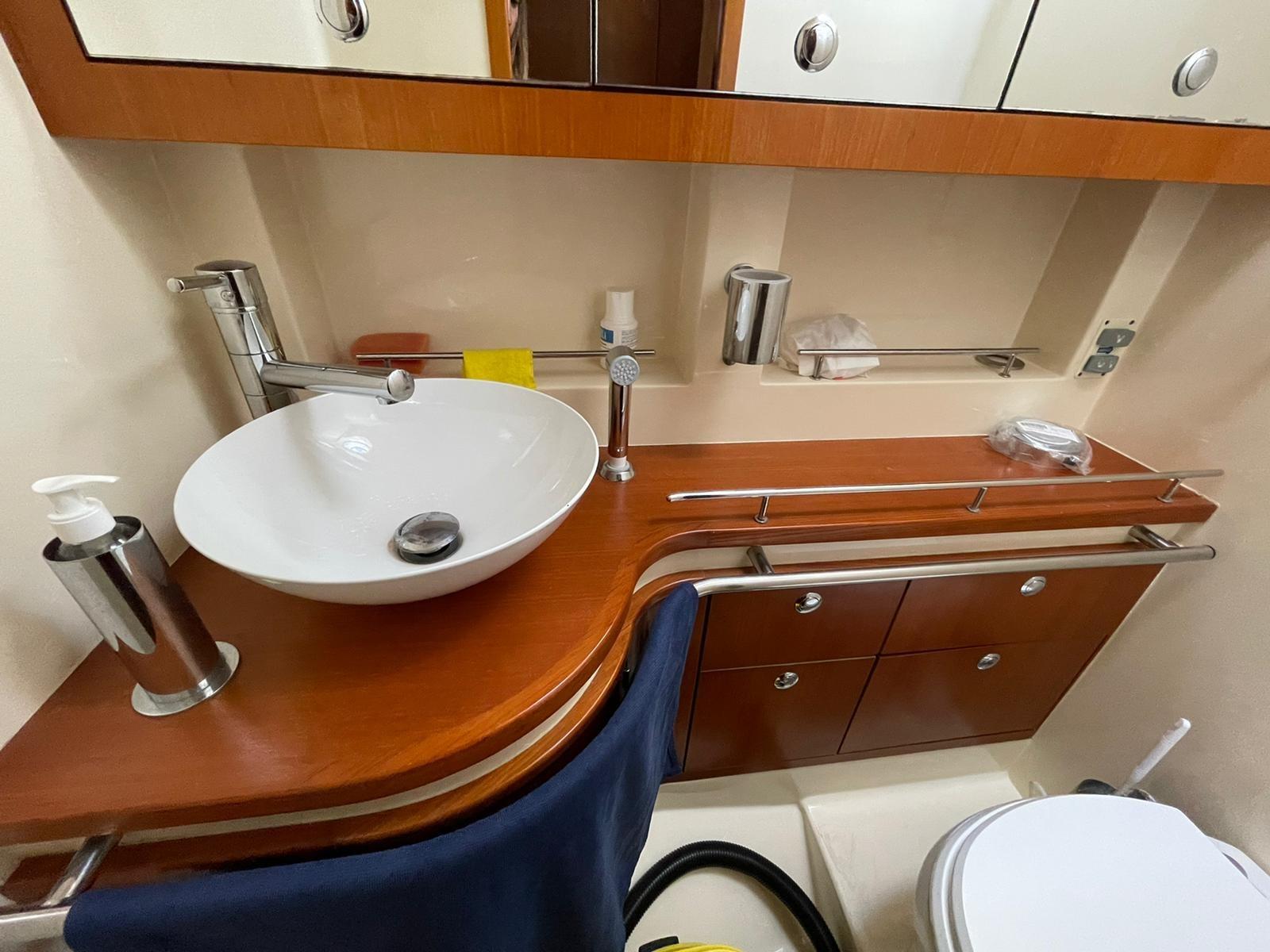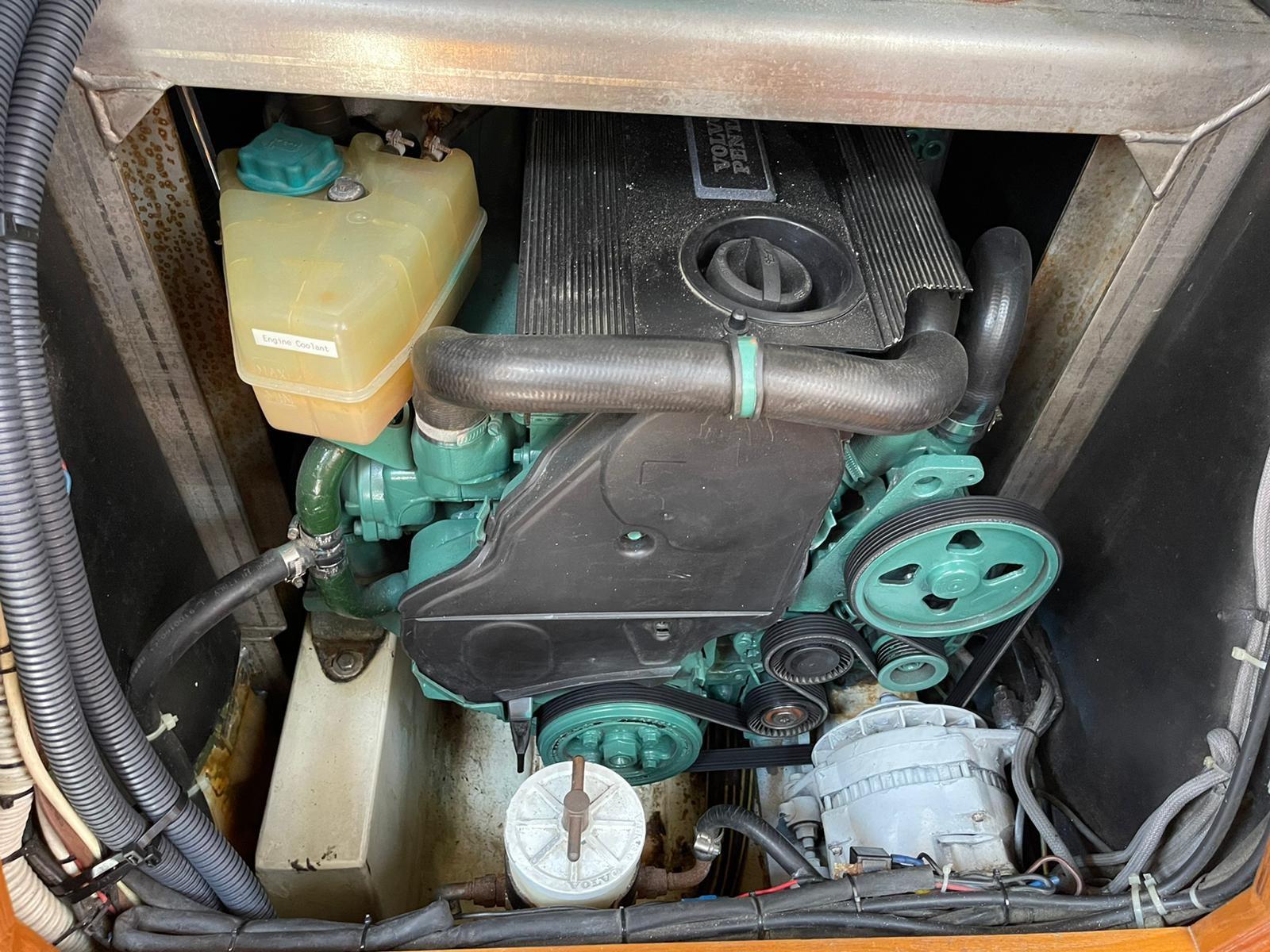 Description
Nouveau à la vente ! Cet Elan 514 Impression en excellent état a été construit en 2007.Ce fut un bateau d'exposition pendant 2 ans avant d'être mis à l'eau en 2009 lorsque le premier propriétaire l'a acheté.
Le second et actuel propriétaire en a fait l'acquisition en 2019 et a fait une révision complète de tout le bateau. En 2020 ont été effectués une grosse révision du moteur et du générateur, le changement de toutes les vannes et passe-coques, le changement du turbo à titre préventif et de nombreux équiments ont été ajoutés ou modifiés.
Le tube de jaumière a également été changé en 2019. Le coupe orin est aussi neuf.
Tout l'éclairage du bateau est en LED.
La litterie et toute la sellerie sont neuves de 2020 et faite sur mesure. Les matelas sont également protégés par des housses sur mesure.

Ce bateau n'a jamais fait de location.

Celui-ci est à découvrir sans attendre et saura séduire ses futurs acquéreurs.

N'hésitez pas à nous contacter au +33695567044 pour plus de renseignements, photos et vidéos.

Découvrez l'ensemble de nos bateaux à vendre sur notre site: https://www.medinboats.fr/
Notes sur le prix: TVA comprise
English
New for sale! This Elan 514 Printing in excellent condition was built in 2007.It was an exhibition boat for 2 years before being put in the water in 2009 when the first owner bought it.
The second and current owner acquired it in 2019 and made a complete overhaul of the entire boat. In 2020 there was a major overhaul of the engine and generator, the change of all valves and hulls, the change of the turbo as a precaution and many equipments were added or modified.
The jaumière tube was also changed in 2019. The orin cup is also new.
All the lighting of the boat is in LED.
The litterie and all the upholstery are brand new from 2020 and custom made. The mattresses are also protected by custom covers.

This boat has never rented.

This one is to be discovered without waiting and will seduce its future buyers.

Please contact us for more information, photos and videos.

Discover all our boats for sale on our website: https://www.medinboats.fr/
Italiano
Novità in vendita! Questa stampa Elan 514 in ottime condizioni è stata costruita nel 2007.It è stata una barca espositiva per 2 anni prima di essere messa in acqua nel 2009 quando il primo proprietario l'ha acquistata.
Il secondo e attuale proprietario lo ha acquisito nel 2019 e ha effettuato una revisione completa dell'intera barca. Nel 2020 c'è stata una grande revisione del motore e del generatore, il cambio di tutte le valvole e scafi, il cambio del turbo come precauzione e molte attrezzature sono state aggiunte o modificate.
Anche il tubo jaumière è stato cambiato nel 2019. Anche la tazza di orina è nuova.
Tutta l'illuminazione della barca è in LED.
La litterie e tutta la tappezzeria sono nuove di zecca dal 2020 e realizzate su misura. I materassi sono protetti anche da coperture personalizzate.

Questa barca non ha mai noleggiato.

Questo deve essere scoperto senza aspettare e sedurrà i suoi futuri acquirenti.

Vi preghiamo di contattarci per maggiori informazioni, foto e video.

Scopri tutte le nostre barche in vendita sul nostro sito web: https://www.medinboats.fr/
Deutsch
Neuer Verkauf! Dieser Elan 514 Druck in ausgezeichnetem Zustand wurde 2007 gebaut.Es war ein Ausstellungsboot für 2 Jahre, bevor es 2009 ins Wasser gesetzt wurde, als der erste Besitzer es kaufte.
Der zweite und jetzige Eigentümer hat es 2019 erworben und das ganze Schiff komplett überarbeitet. Im Jahr 2020 wurden eine große Revision des Motors und des Generators durchgeführt, der Wechsel aller Ventile und Schalen, der vorsorglich wechselnde Turbo und viele Andere wurden hinzugefügt oder geändert.
Auch das Jammerrohr wurde 2019 gewechselt. Der Orin-Schnitt ist auch neu.
Die gesamte Beleuchtung des Bootes ist in LED.
Die Bettwäsche und die gesamte Polsterung sind neu aus dem Jahr 2020 und maßgeschneidert. Die Matratzen sind auch durch maßgeschneiderte Bezüge geschützt.

Das Schiff hat noch nie gemietet.

Dieser ist sofort zu entdecken und wird seine zukünftigen Käufer zu verführen.

Bitte kontaktieren Sie uns bitte unter +3369567044 für weitere Informationen, Fotos und Videos.

Entdecken Sie alle unsere Boote zum Verkauf auf unserer Website: https://www.medinboats.fr/
Español
¡Nuevo a la venta! Este Elan 514 Printing en excelentes condiciones fue construido en 2007.It fue un barco de exhibición durante 2 años antes de ser puesto en el agua en 2009 cuando el primer propietario lo compró.
El segundo y actual propietario lo adquirió en 2019 e hizo una revisión completa de todo el barco. En 2020 hubo una revisión importante del motor y el generador, el cambio de todas las válvulas y cascos, el cambio del turbo como precaución y muchos equipos fueron añadidos o modificados.
El tubo jaumière también fue cambiado en 2019. La taza de orin también es nueva.
Toda la iluminación del barco está en LED.
El litterie y toda la tapicería son nuevos a partir de 2020 y hechos a medida. Los colchones también están protegidos por cubiertas personalizadas.

Este barco nunca ha alquilado.

Este debe ser descubierto sin esperar y seducirá a sus futuros compradores.

Póngase en contacto con nosotros para obtener más información, fotos y vídeos.

Descubre todos nuestros barcos a la venta en nuestro sitio web: https://www.medinboats.fr/
??????
????? ??? ???????! ??? ?????? Elan 514 ? ???????? ????????? ???? ????????? ? 2007.It ???? ???? ??????????? ?????? ? ??????? 2 ???, ?????? ??? ???????? ? ???? ? 2009 ????, ????? ?????? ???????? ????? ???.
?????? ? ???????? ???????? ???????? ??? ? 2019 ???? ? ?????? ??????????? ?????? ???? ?????. ? 2020 ???? ????????? ??????????? ?????? ????????? ? ??????????, ????? ???? ???????? ? ????????, ????? ???????????? ? ???????? ???? ???????????????? ? ?????? ???????????? ???? ????????? ??? ????????.
????? ????, ? 2019 ???? ???? ???????? ?????? jaumi're. ???? ????? ????? ???????? ?????.
??? ????????? ????? ? ??????????.
????? ? ??? ?????? ?????????? ????? ? 2020 ???? ? ??????????? ?? ?????. ??????? ????? ???????? ????????????????? ????????.

??? ????? ??????? ?? ??????????.

??? ???? ?????? ???? ?????????, ?? ????????? ? ????????? ????? ??????? ???????????.

??????????, ????????? ? ???? ??? ????????? ?????????????? ??????????, ?????????? ? ?????.

???????? ??? ???? ??? ???? ????? ??? ??????? ?? ????? ?????: https://www.medinboats.fr/
General Information
Year Built: 2007
Hull Material: GRP
Builder: Elan Line
Measurements
Length: 51.48 ft
Beam: 4.68 meter
Min Draft: 2.2 meter
Max Draft: 2.2 meter
Length Overall: 16.1 meter
Length at Waterline: 13.76 meter
Displacement: 18000 kilogram
Engines
Number of Engines: 1
Fuel Type: Diesel
Engine Hours: 2100
Total Power: 110 hp
Catégories de navigation
A - Haute mer
Accessoires supplémentaires
Appareillage électronique de navigation
Antenne radar (Raymarine), Loch (Raymarine), Balise de détresse ((2020)), 4 GPS (2 + 2 sur plotteurs), Pilote automatique (Raymarine + 2 télécommandes), 2 Plotter GPS, Radar (Raymarine), Radio VHF (ASN AIS , 2 portables dont 1 neuve), Sondeur (Raymarine), Anémomètre/Girouette ((tête de girouette neuve)).
Equipement technique et de pont supérieur
3 Ancre (chaîne 80m neuve), Eau sous pression, Radeau de sauvetage (Plastimo, 6 places (2020)), 11 Batteries ((2021)), Chargeur de batterie (Mastervolt (2021)), Double barre à roue (Protections en cuir de barres à roue neuves), Propulseur d'étrave (Side Power), Garage à annexe (pour annexe de 2,60m), Bossoirs pour annexe (téléscopiques (2020)), Moteur d'annexe (Suzuki 20cv (2020)), 4 Panneau solaire (530wA souples sur bimini), Prise de quai, Annexe (3D TENDER 3,25m (2020) double coque alu avec réservoir intégré), 4 Winch électrique (de 74 HARKEN).
Equipement domestique de bord
Dessalinisateur (pompe neuve de 2020), 2 Cuve à eaux noires (révisées, avec jauge, compteur, masserateur), Convertisseur (Mastervolt), 3 Toilettes électriques.
Divertissements
5 Haut-parleurs (BOSE), Hi-Fi, TV (Télescopique).
Cuisine et appareils électromenagers
Cuisinière (3 feux gaz), Réfrigérateur extérieur (Dans la table de cockpit), Lave et sèche-linge.
Tapisserie
Bimini, Capote, Sellerie complète, sellerie de cockpit ((2020) coussins sur mesure avec dossier), Taud de soleil ((2020) avec jonxion entre capote et bimini et joues latérales et arrières).
Voiles
Grand-voile (DOYLE
Latée
Sur enrouleur), Spinnaker (Asymétrique
Proful), Génois (74,34 mq - DOYLE), halebas (hydraulique révisé en 2020 (piston changé)).
Disclaimer
In this case we are acting as brokers only.  The Vendor is not selling in the course of a business.  Whilst every care has been taken in their preparation, the correctness of these particulars is not guaranteed.  The particulars are intended only as a guide and they do not constitute a term of any contract.  A prospective buyer is strongly advised to check the particulars and where appropriate at his own expense to employ a qualified Marine Surveyor to carry out a survey and / or to have an engine trial conducted, which if carried out by us shall not imply any liability for such engine on our part.
 
Note to seller and purchaser:  If the boat you are selling or purchasing is registered, please ensure that the registration is completed after the sale of the boat.  If the purchaser wishes to cancel the registration is the duty of the seller to contact the Registry and inform them that the registration is to be cancelled.  If the purchaser wishes to continue with the registration, it is the duty of the purchaser to complete the relevant forms and post off the bill of sale to the Registrar.
Download the quick and full specifications for this boat in PDF format on the left. Please note that the PDF will open in a new window and will take a short time to download. The version including all boat pictures will take longer.
If you would like more information about this Custom Elan Line ELAN 514 IMPRESSION, please get in touch using the contact details below, or alternatively by using the contact form on the right.
Sunbird International Yacht Sales
Tel: +33 (0)9 82 35 09 80