€95,000
Espagne, Spain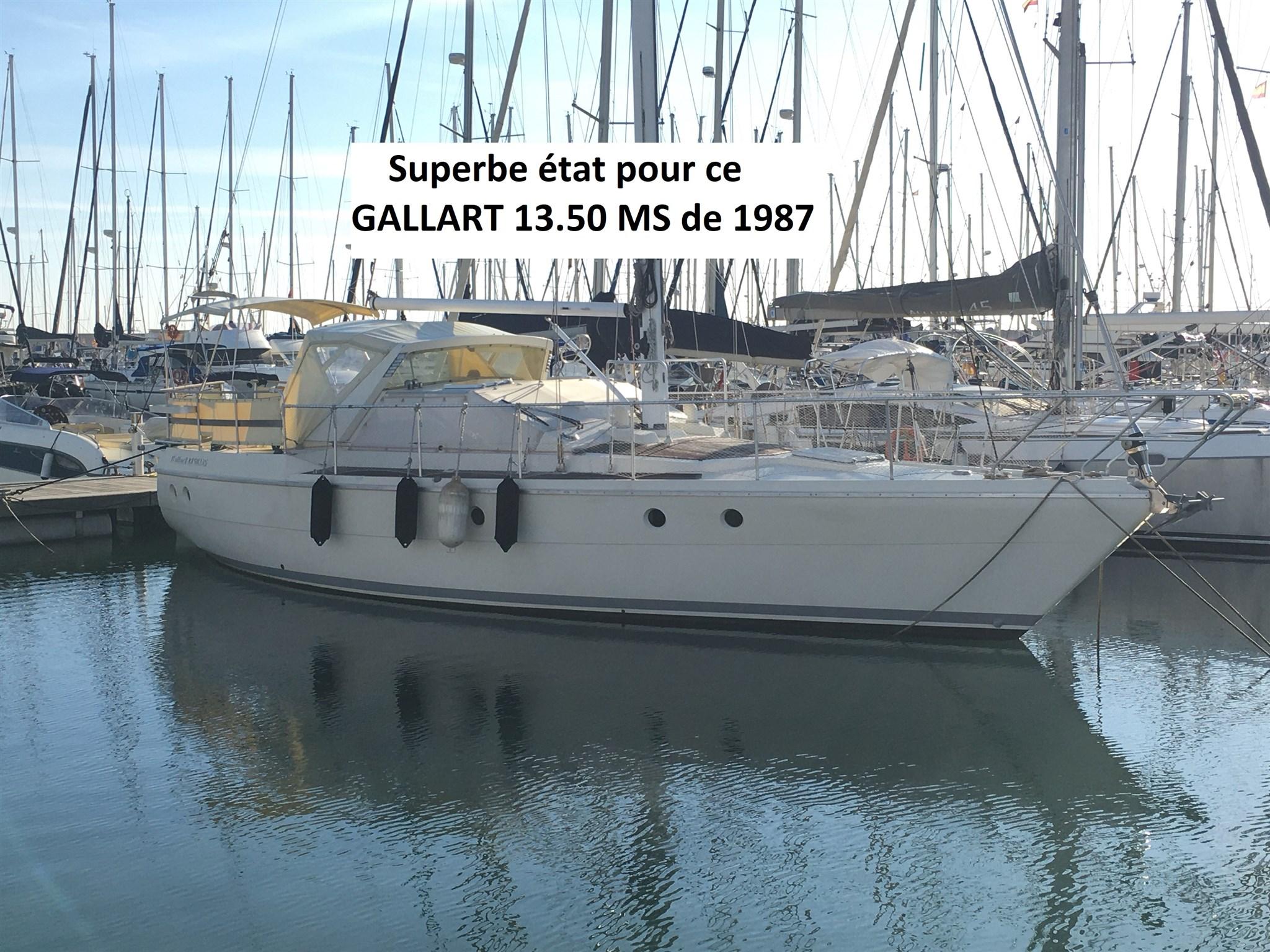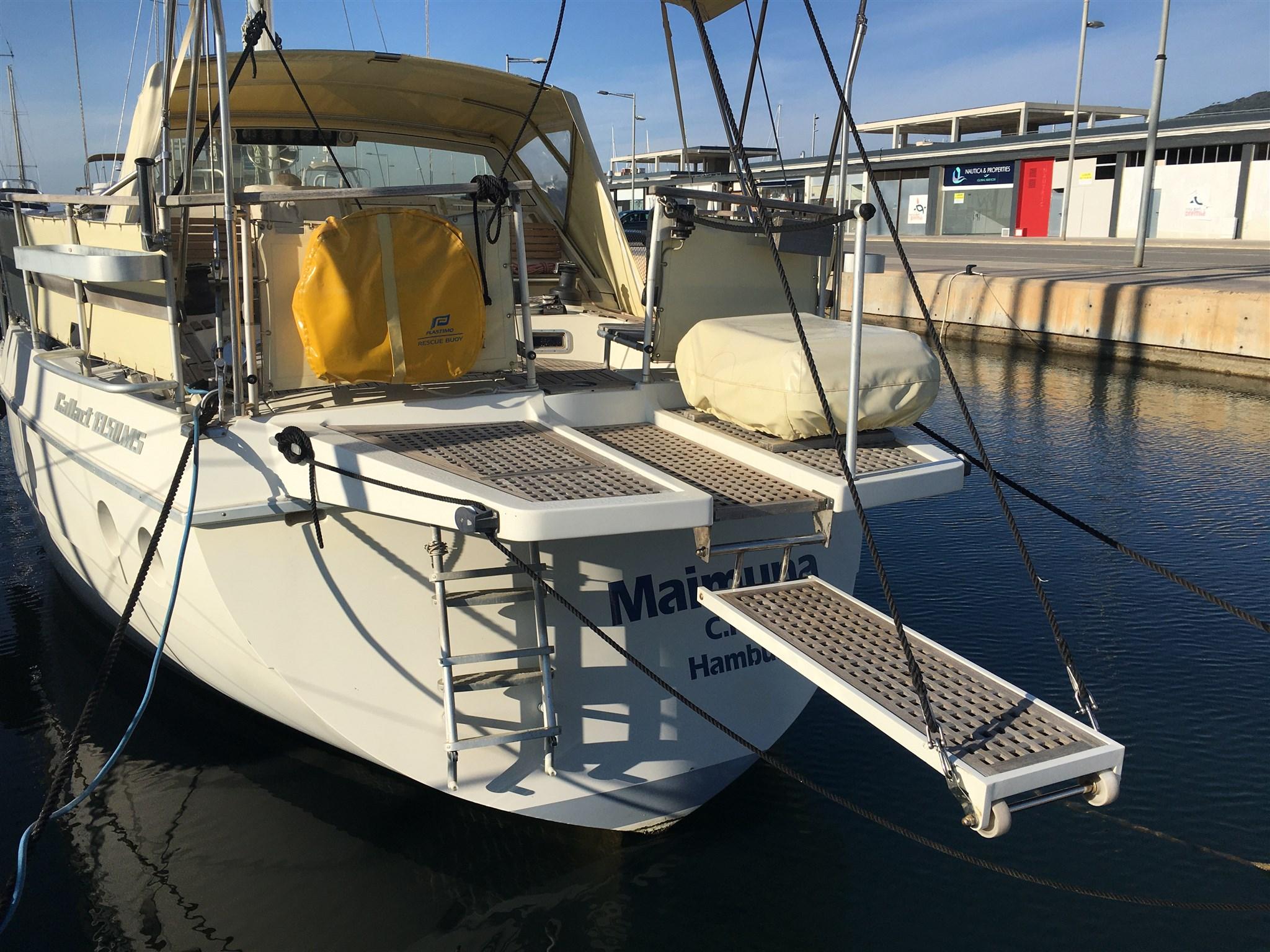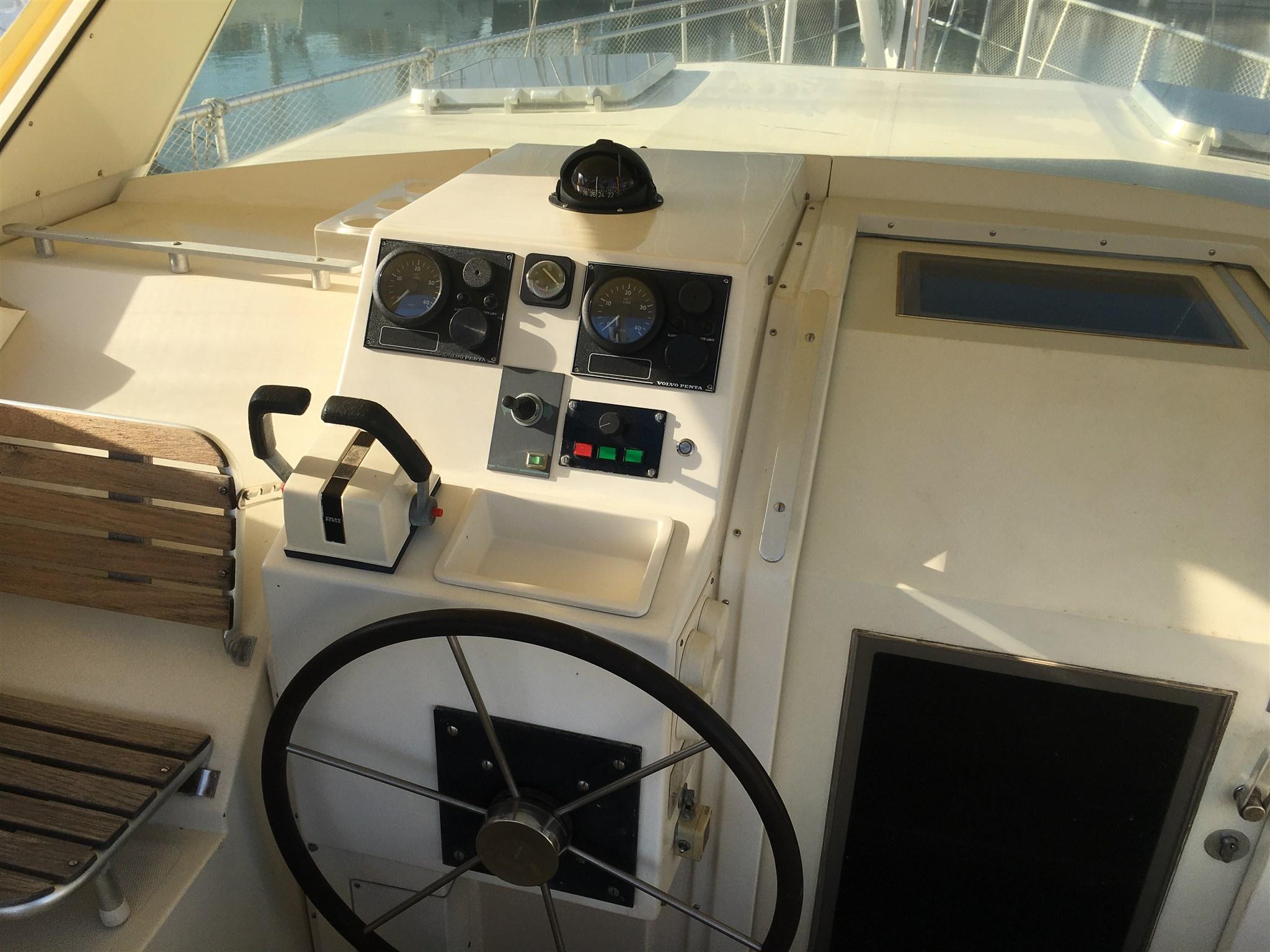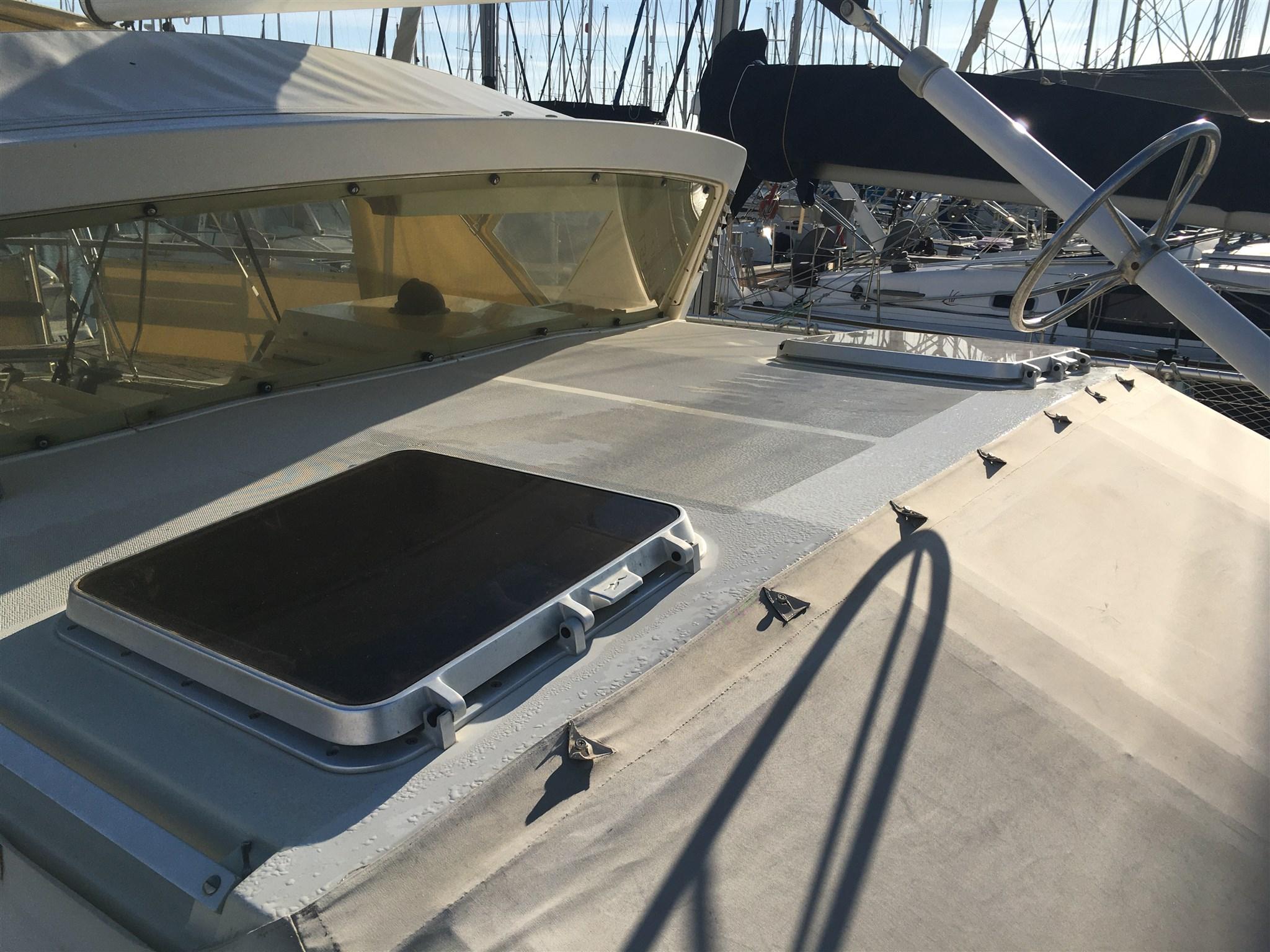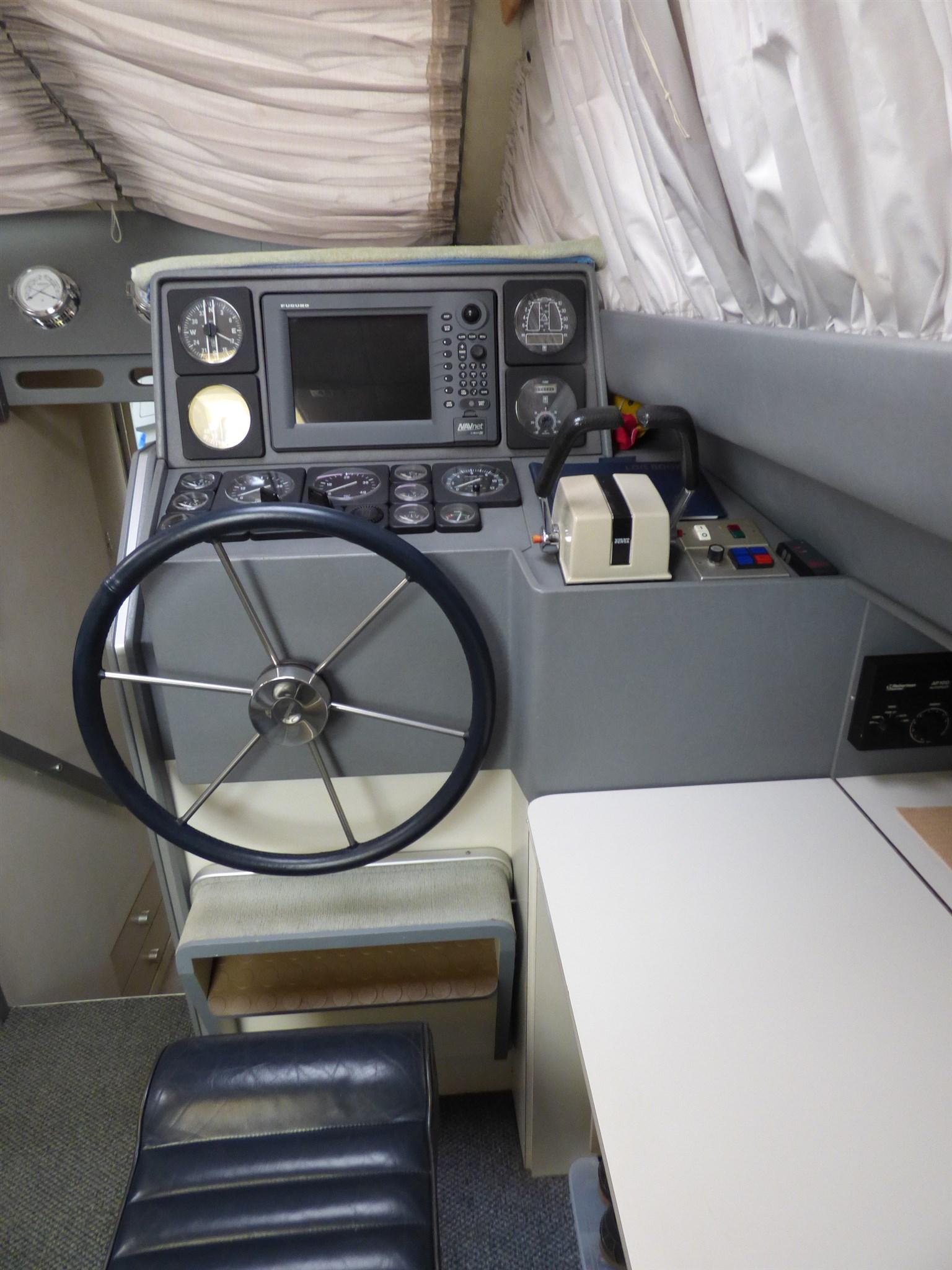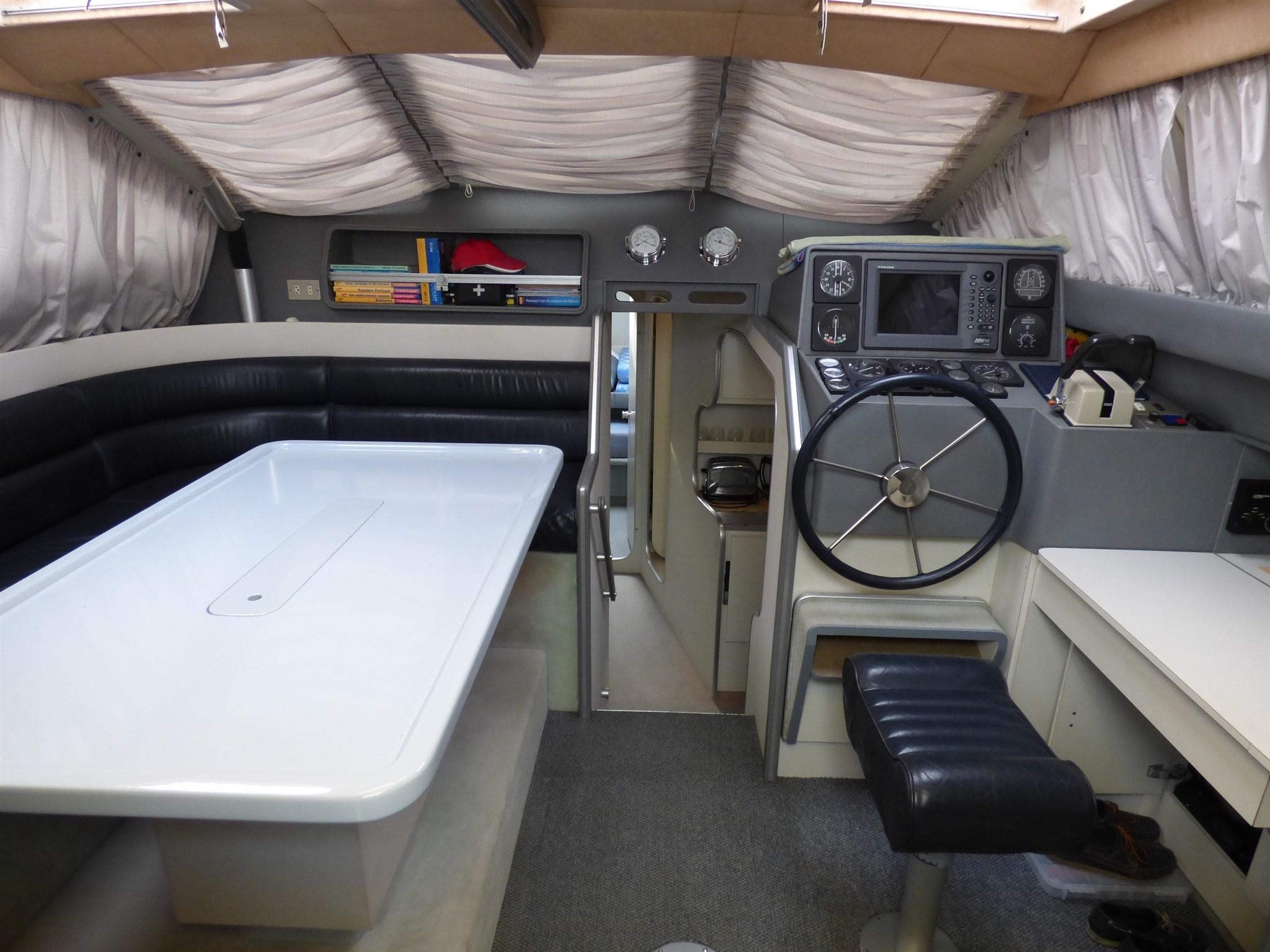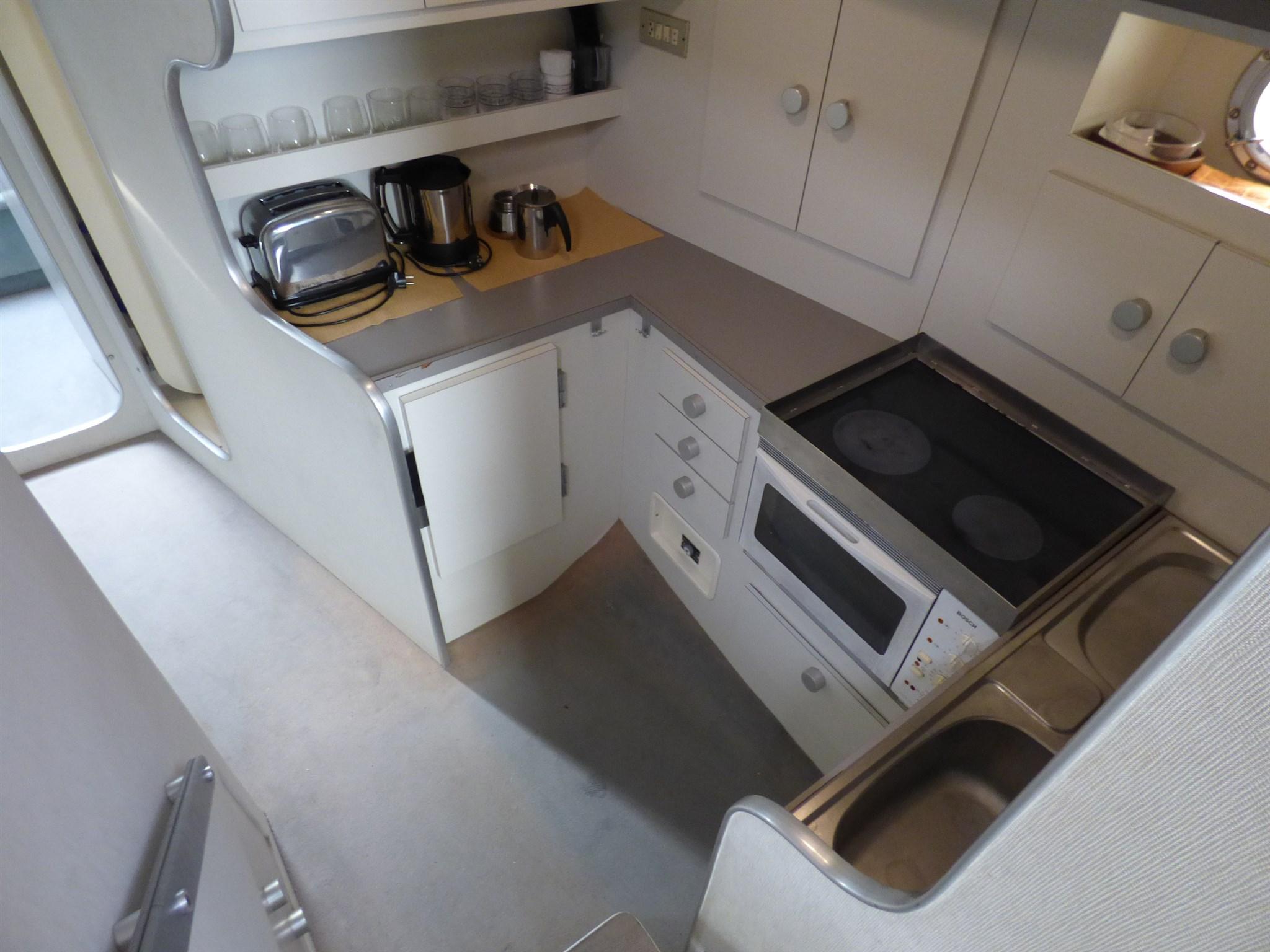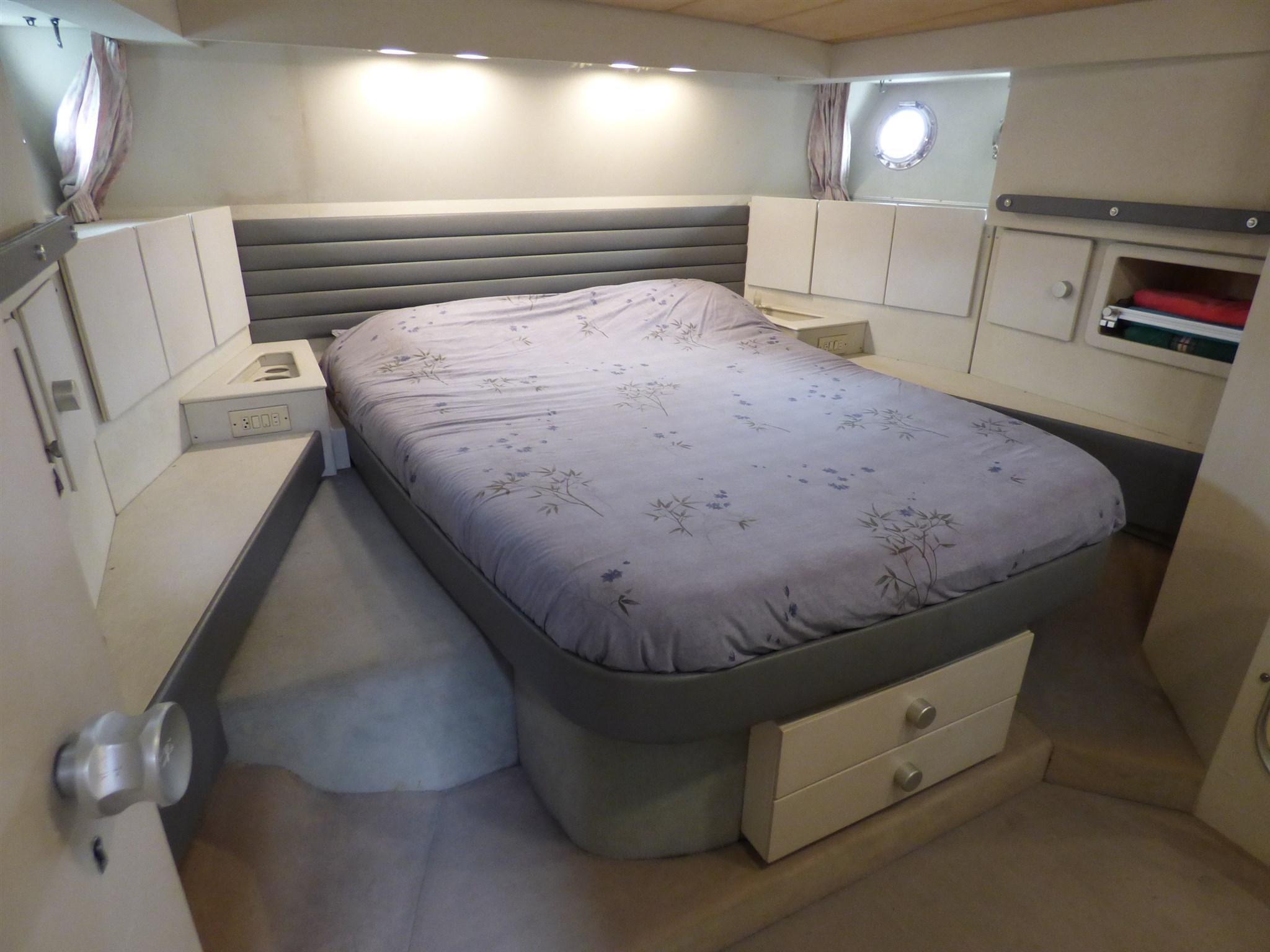 Description
Contact direct : Brigitte SAMUEL 06.84.00.92.51. Ce GALLART 13.50 MS de construction très robuste en très bon état est idéal pour de grandes croisières. Il possède, un salon de pont unique, un decksalon, une splendide cabine propriétaire, un deuxième poste de pilotage à l'intérieur. Vision panoramique depuis le salon de pont. Vous avez également la sécurité de 2 moteurs diesel. Le GALLART 13.50 MS un voilier extrêmement sûr, confortable avec une autonomie en eau et carburant impressionnante. Il inspire confiance... A visiter sans tarder ! Place de port possible. Bateau visible sur Barcelone. Ici un avant goût de votre visite https://youtu.be/hRPRoh3XAk0. Plus d'information contacter Brigitte SAMUEL +33 (0) 684.009.251.
Notes sur le prix: TVA comprise
English
Direct contact: Brigitte SAMUEL 06.84.00.92.51. This GALLART 13.50 MS of very robust construction in very good condition is ideal for large cruises. It has a unique deck lounge, a decksalon, a splendid owner's cabin, and a second cockpit inside. Panoramic view from the deck lounge. You also have the safety of 2 diesel engines. The GALLART 13.50 MS is an extremely safe, comfortable sailboat with impressive water and fuel range. It inspires confidence... To visit without delay! Port place possible. Boat visible on Barcelona. Here a taste of your visit https://youtu.be/hRPRoh3XAk0. For more information, please contact Brigitte SAMUEL (0) 684.009.251.
Italiano
Contatto diretto: Brigitte SAMUEL 06.84.00.92.51. Questo GALLART 13.50 MS di costruzione molto robusta in ottime condizioni è l'ideale per grandi crociere. Ha un salone sul ponte unico, un ponte, una splendida cabina del proprietario e una seconda cabina di pilotaggio all'interno. Vista panoramica dalla sala ponti. Hai anche la sicurezza di 2 motori diesel. La GALLART 13.50 MS è una barca a vela estremamente sicura e confortevole con un'impressionante gamma di acqua e carburante. Ispira fiducia... Da visitare senza indugio! Luogo del porto possibile. Barca visibile a Barcellona. Ecco un assaggio della tua visita https://youtu.be/hRPRoh3XAk0. Per ulteriori informazioni, contattare Brigitte SAMUEL (0) 684.009.251.
Deutsch
Direkter Kontakt: Brigitte SAMUEL 06.84.00.92.51. Diese gallart 13.50 MS sehr robusten Bau in sehr gutem Zustand ist ideal für große Kreuzfahrten. Es besitzt einen einzigartigen Brückensalon, einen Decksalon, eine prächtige Besitzerkabine, ein zweites Cockpit im Inneren. Panoramablick von der Pont Lounge. Sie haben auch die Sicherheit von 2 Dieselmotoren. Das GALLART 13.50 MS ist ein äußerst sicheres, komfortables Segelboot mit einer beeindruckenden Wasser- und Kraftstoff-Reichweite. Er weckt Vertrauen. Wir müssen sie sofort besuchen. Hafenplatz möglich. Boot auf Barcelona sichtbar. Hier ein Vorgeschmack auf Ihren Besuch https://youtu.be/hRPRoh3XAk0. Weitere Informationen Kontaktieren Sie Brigitte SAMUEL +33 (0) 684.009.251.
Español
Contacto directo: Brigitte SAMUEL 06.84.00.92.51. Este GALLART 13.50 MS de construcción muy robusta en muy buen estado es ideal para grandes cruceros. Tiene un salón de cubierta único, un tumbona, una espléndida cabina de propietario y una segunda cabina en su interior. Vista panorámica desde el salón de la cubierta. También tiene la seguridad de 2 motores diésel. El GALLART 13.50 MS es un velero extremadamente seguro y cómodo con una impresionante gama de agua y combustible. Inspira confianza... ¡Para visitar sin demora! Lugar del puerto posible. Barco visible en Barcelona. Aquí una muestra de su visita https://youtu.be/hRPRoh3XAk0. Para obtener más información, póngase en contacto con Brigitte SAMUEL (0) 684.009.251.
??????
?????? ???????: ?????? ??????? 06.84.00.92.51. ??? GALLART 13.50 MS ????? ???????? ??????????? ? ????? ??????? ????????? ???????? ???????? ??? ??????? ???????. ?? ????? ?????????? ?????? ??????, ??????, ???????????? ????? ?????????, ? ?????? ?????? ??????. ?????????? ??? ?? ????????? ???????. ? ??? ????? ???? ???????????? 2 ????????? ??????????. GALLART 13.50 MS ???????? ??????????? ??????????, ??????????????? ?????????? ? ???????????? ?????????? ???? ? ???????. ??? ??????? ???????????... ???????? ??? ???????????! ???????? ????? ?????. ????? ????? ?? ?????????. ????? ???? ?????? ?????? https://youtu.be/hRPRoh3XAk0. ??? ????????? ?????????????? ??????????, ??????????, ????????? ? Brigitte SAMUEL (0) 684.009.251.
General Information
Year Built: 1987
Hull Material: Other
Builder: Gallart
Measurements
Length: 49.21 ft
Beam: 4.3 meter
Min Draft: 1.75 meter
Max Draft: 1.75 meter
Length Overall: 14.6 meter
Engines
Number of Engines: 2
Fuel Type: Diesel
Engine Hours: 2294
Total Power: 124 hp
Accessoires supplémentaires
Appareillage électronique de navigation
Compas (SILVA 100), Montre de bord (VDO), GPS (GP 32 FURUNO), Loch (avec totalisateur VDO), Pilote automatique (ROBERTSON AP 100), Radar (+ traceur C-MAP / radar NAVMET FURUNO), Radio VHF (émetteur récepteur VHF HS 2721 SMDSM FURUNO), Sondeur (VDO), Anémomètre/Girouette (VDO).
Equipement technique et de pont supérieur
2 Ancre (plate + 1 CQR - 80 m de caine de 8), Eau sous pression, 5 Batteries (moteur 2x135 Ah - service 3x225 Ah), Chargeur de batterie (80 A), Propulseur d'étrave (2005), Moteur d'annexe (MERCURY 5 CV), Plateforme arrière, Pompe de cale automatique, Prise de quai, Annexe (QUICKSILVER 3,20 m de 2001), Pont en teck.
Equipement domestique de bord
Ballon d'eau chaude (50 L), Cuve à eaux noires (muni d'une pompe broyeur), 4 Prises interieures 12v, 4 Prises interieures 220v, 2 Toilettes électriques.
Divertissements
Radio AM/FM (CD JVC KD 6401).
Cuisine et appareils électromenagers
Four micro-ondes (combiné grill BOSH), Plaque vitrocéramique.
Tapisserie
Bimini, Capote (de roof), Tauds de pare-brise.
Notes accessoires
1 montre VDO, 1 récepteur NX 300 Navtex FURUNO, taud de timonerie extérieur, soute à voile, hélices MAX-PROP, groupe électrogène ONAN 3,5 KVA, hotte aspirante, cagnards,
Voiles
Grand-voile (enrouleur hydraulique
hivernée tous les ans), Spinnaker, Génois (enrouleur hydraulique de 2016
hiverné tous les ans), Enrouleur de grand voile, halebas (poussant à volant).
Disclaimer
In this case we are acting as brokers only.  The Vendor is not selling in the course of a business.  Whilst every care has been taken in their preparation, the correctness of these particulars is not guaranteed.  The particulars are intended only as a guide and they do not constitute a term of any contract.  A prospective buyer is strongly advised to check the particulars and where appropriate at his own expense to employ a qualified Marine Surveyor to carry out a survey and / or to have an engine trial conducted, which if carried out by us shall not imply any liability for such engine on our part.
 
Note to seller and purchaser:  If the boat you are selling or purchasing is registered, please ensure that the registration is completed after the sale of the boat.  If the purchaser wishes to cancel the registration is the duty of the seller to contact the Registry and inform them that the registration is to be cancelled.  If the purchaser wishes to continue with the registration, it is the duty of the purchaser to complete the relevant forms and post off the bill of sale to the Registrar.
Download the quick and full specifications for this boat in PDF format on the left. Please note that the PDF will open in a new window and will take a short time to download. The version including all boat pictures will take longer.
If you would like more information about this Gallart 13.50 MS, please get in touch using the contact details below, or alternatively by using the contact form on the right.
Sunbird International Yacht Sales
Tel: +33 (0)9 82 35 09 80