€460,000
Espagne, Spain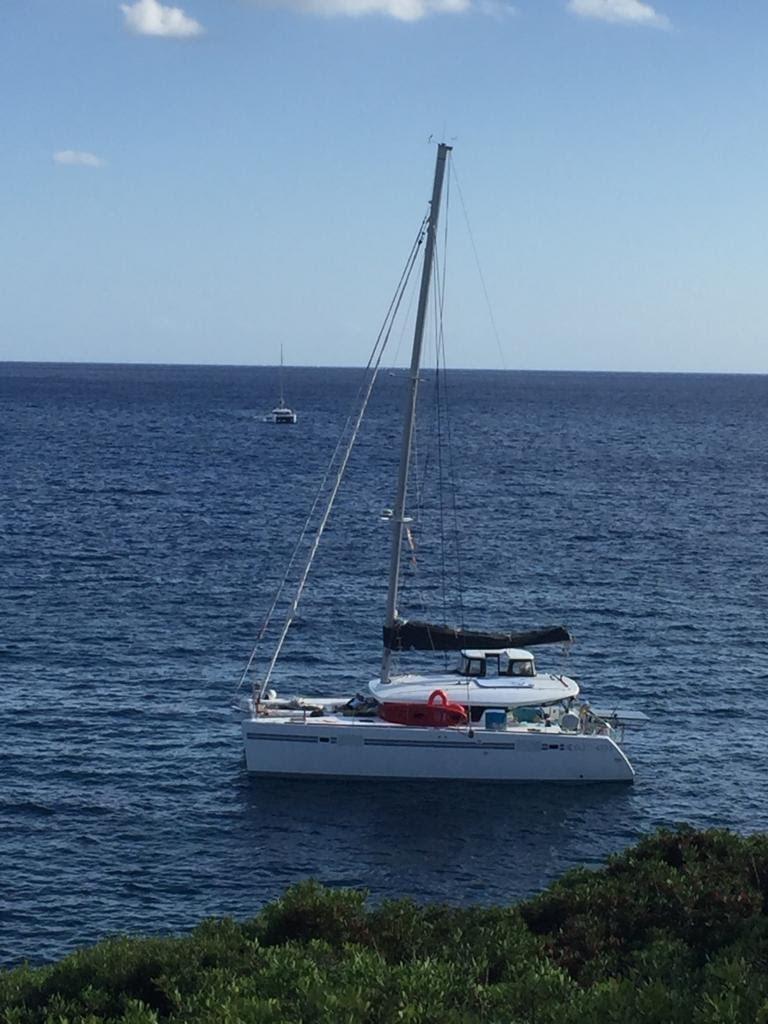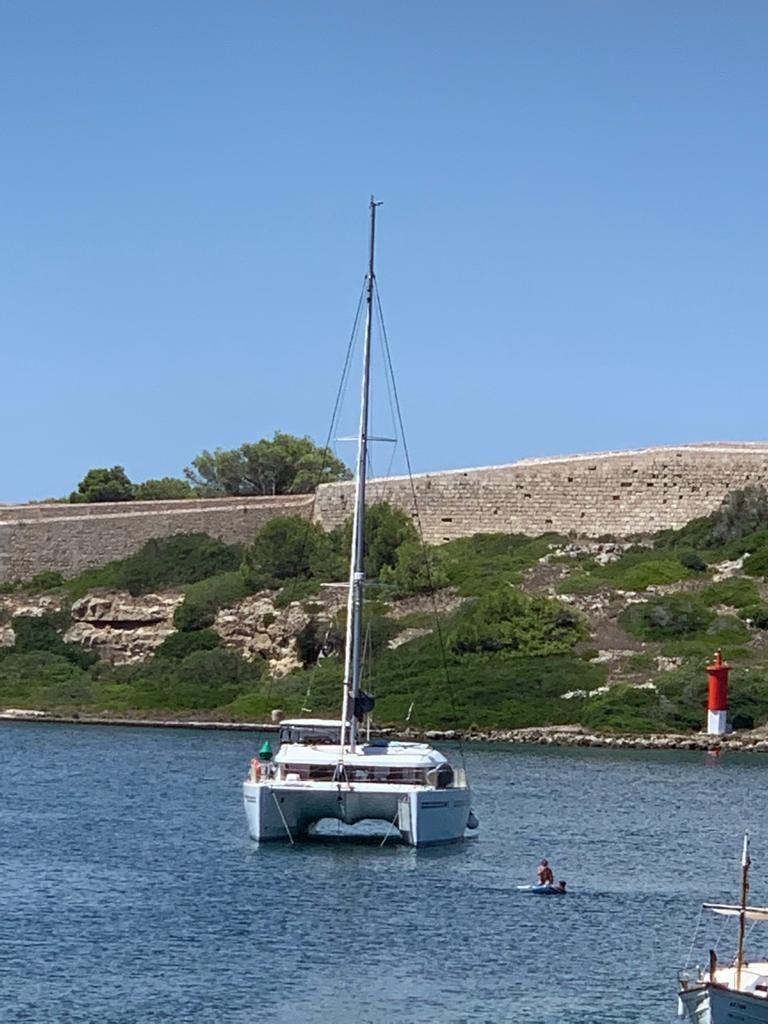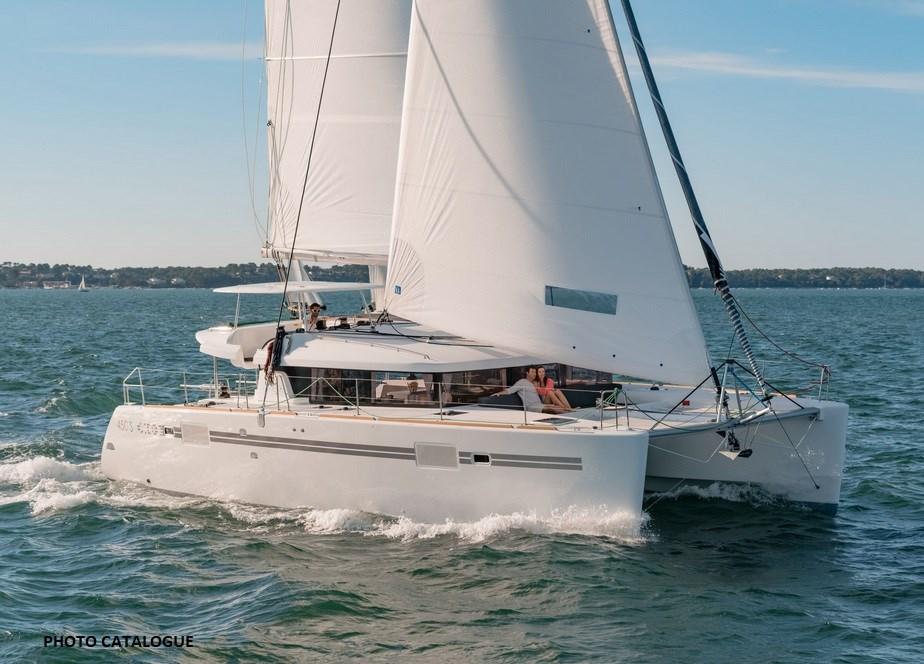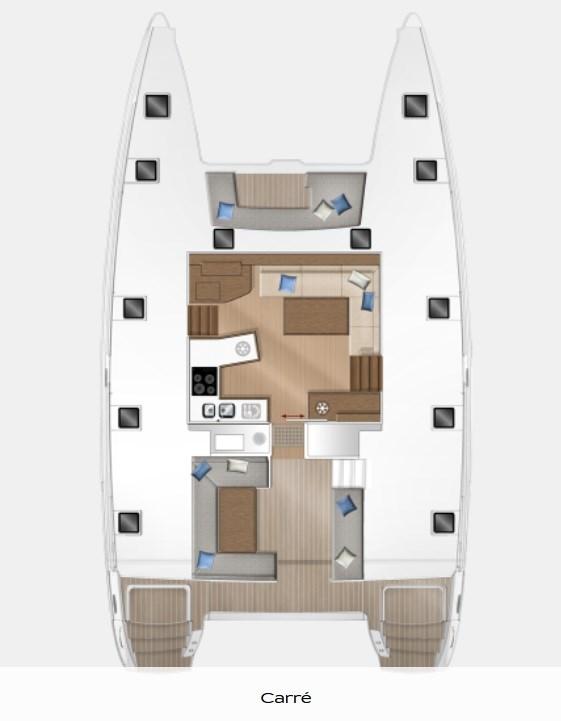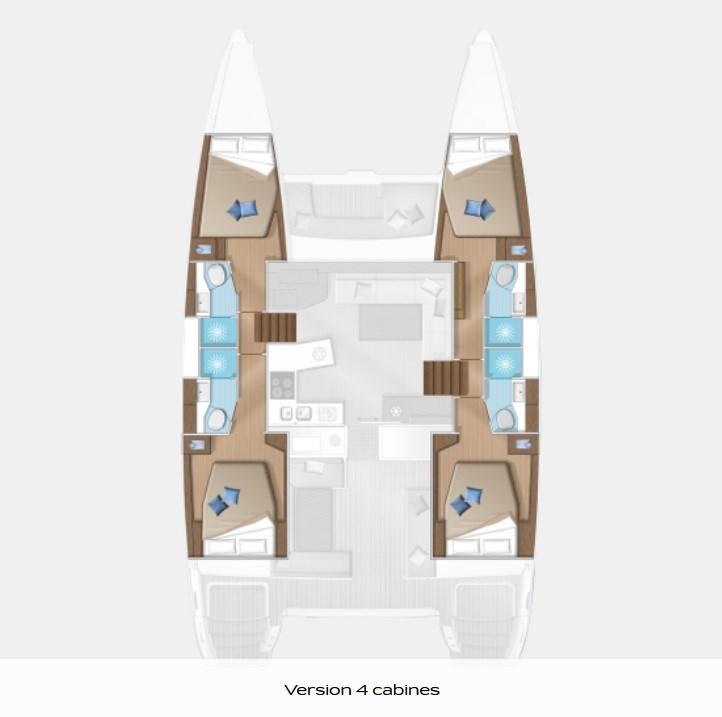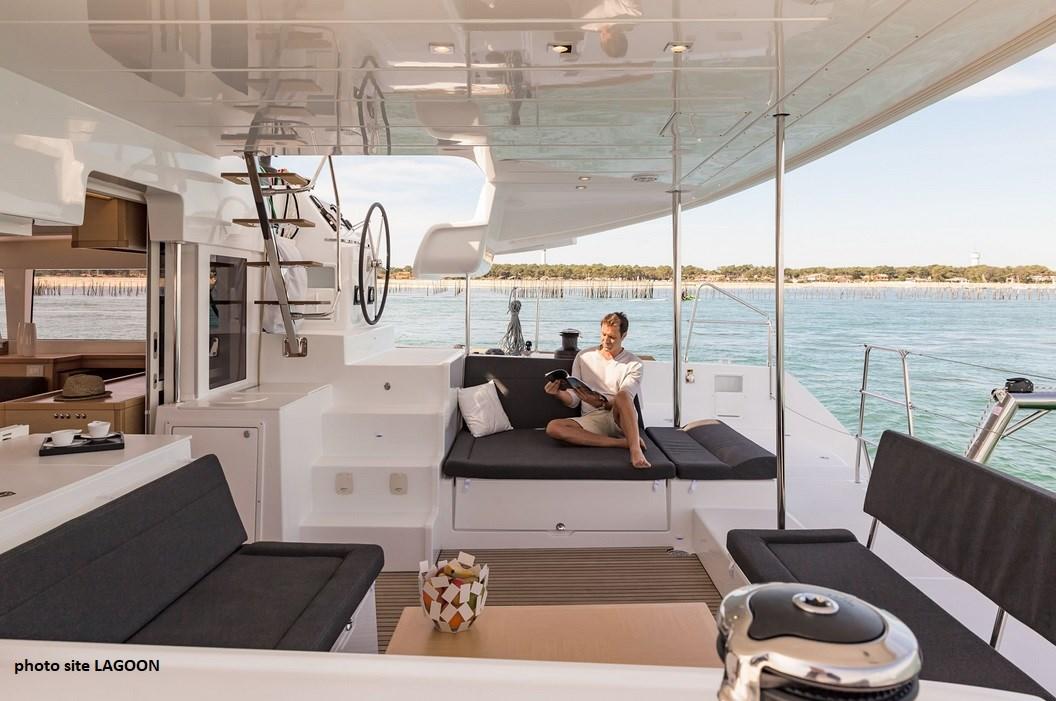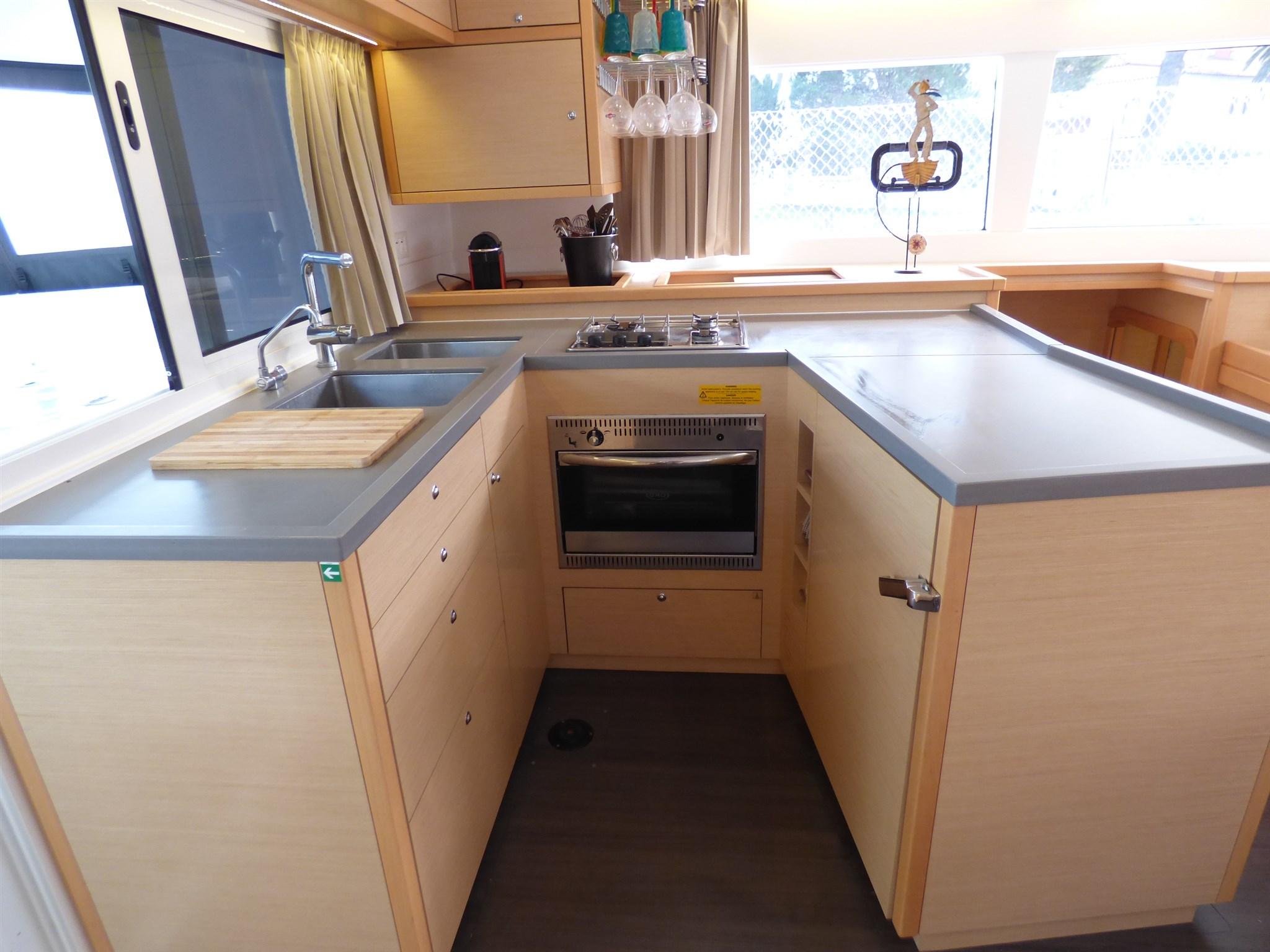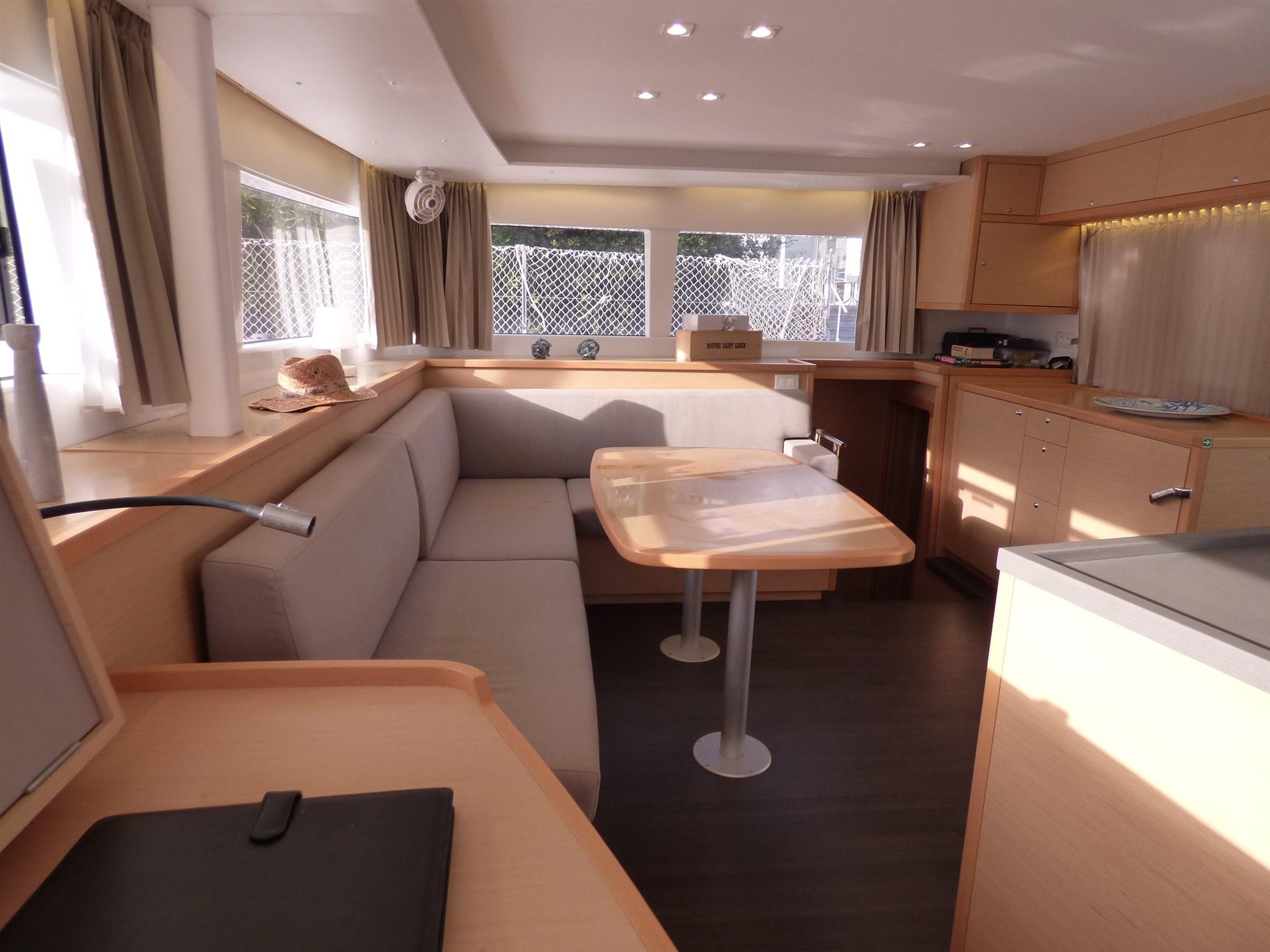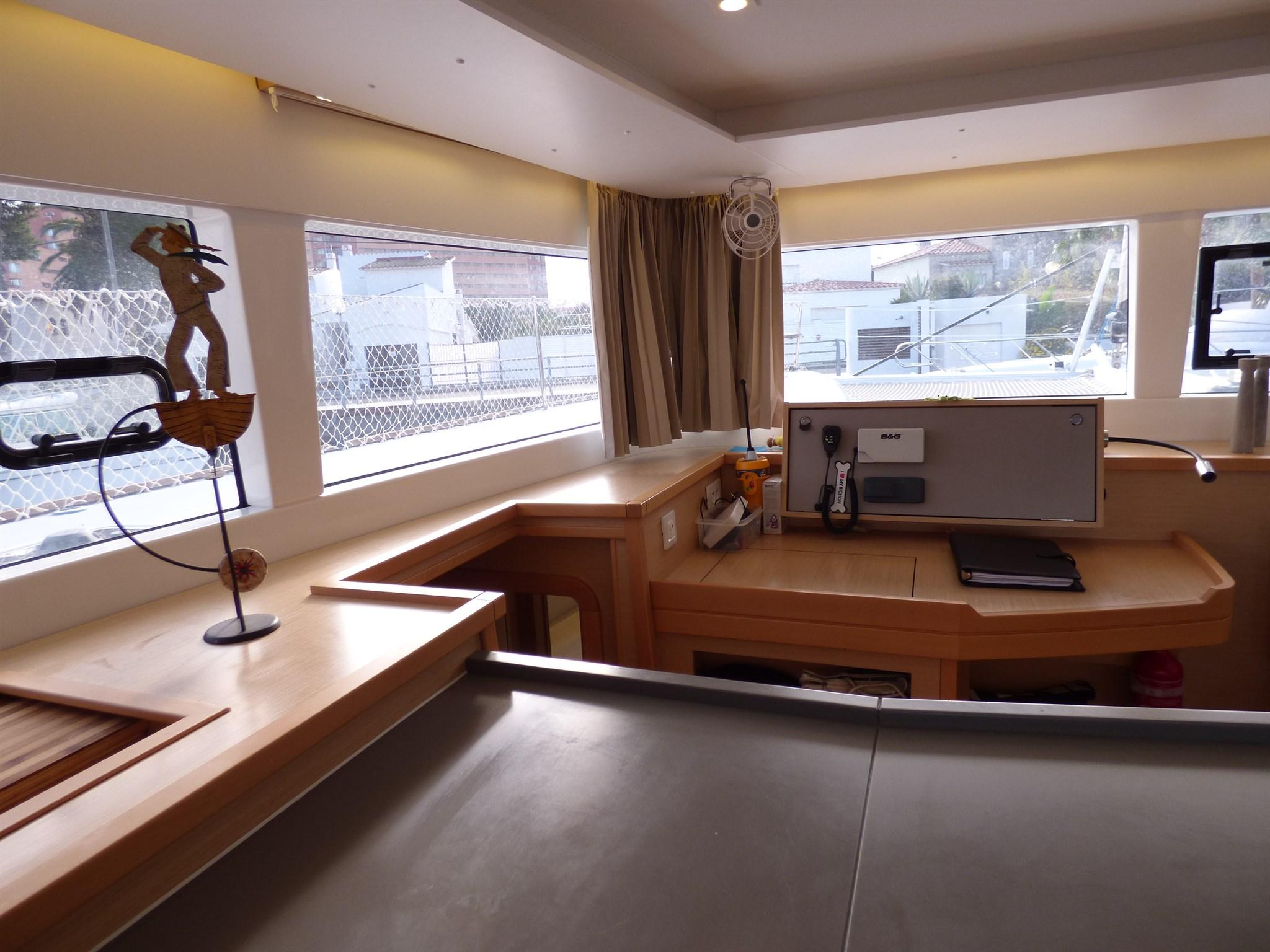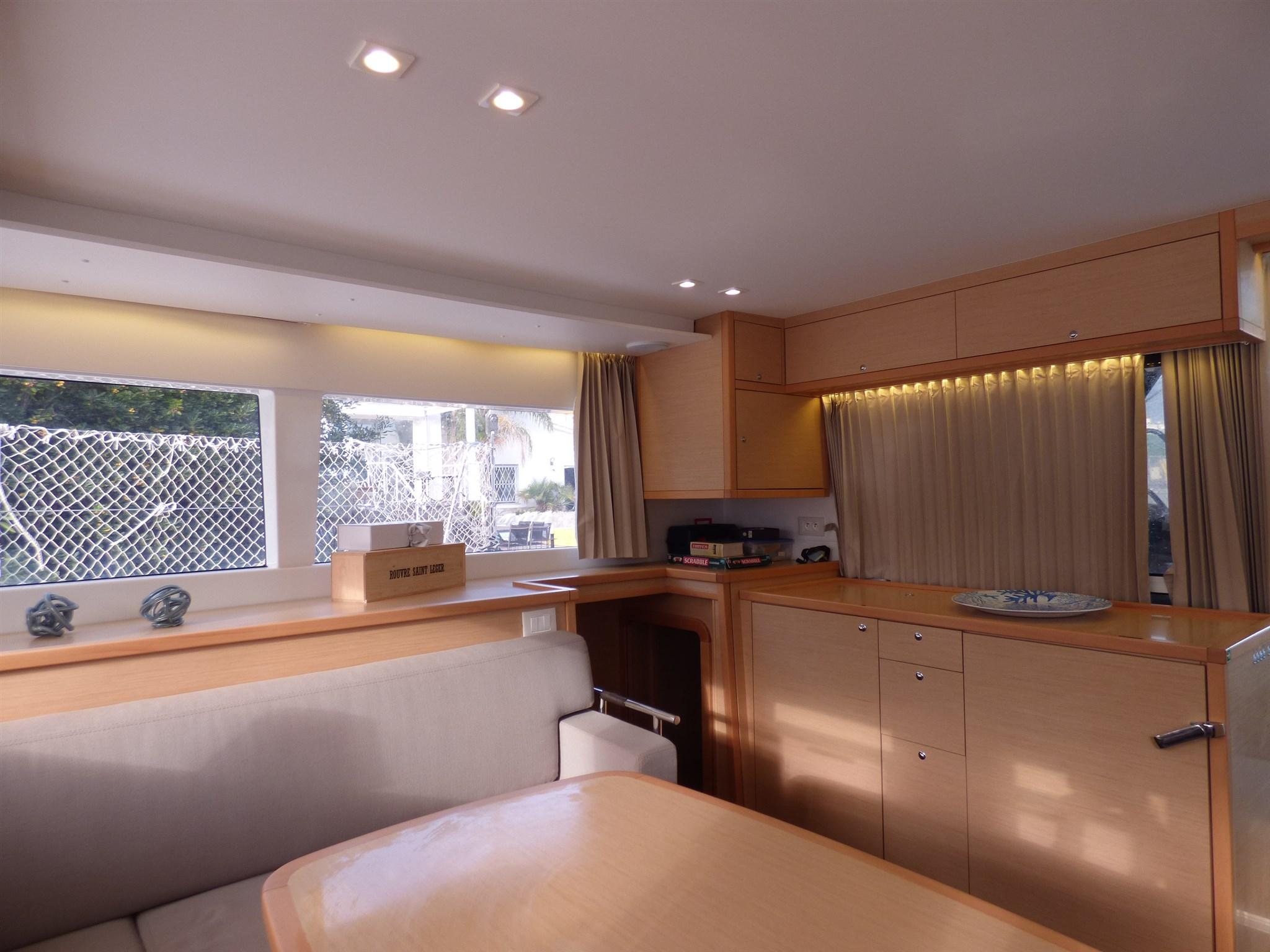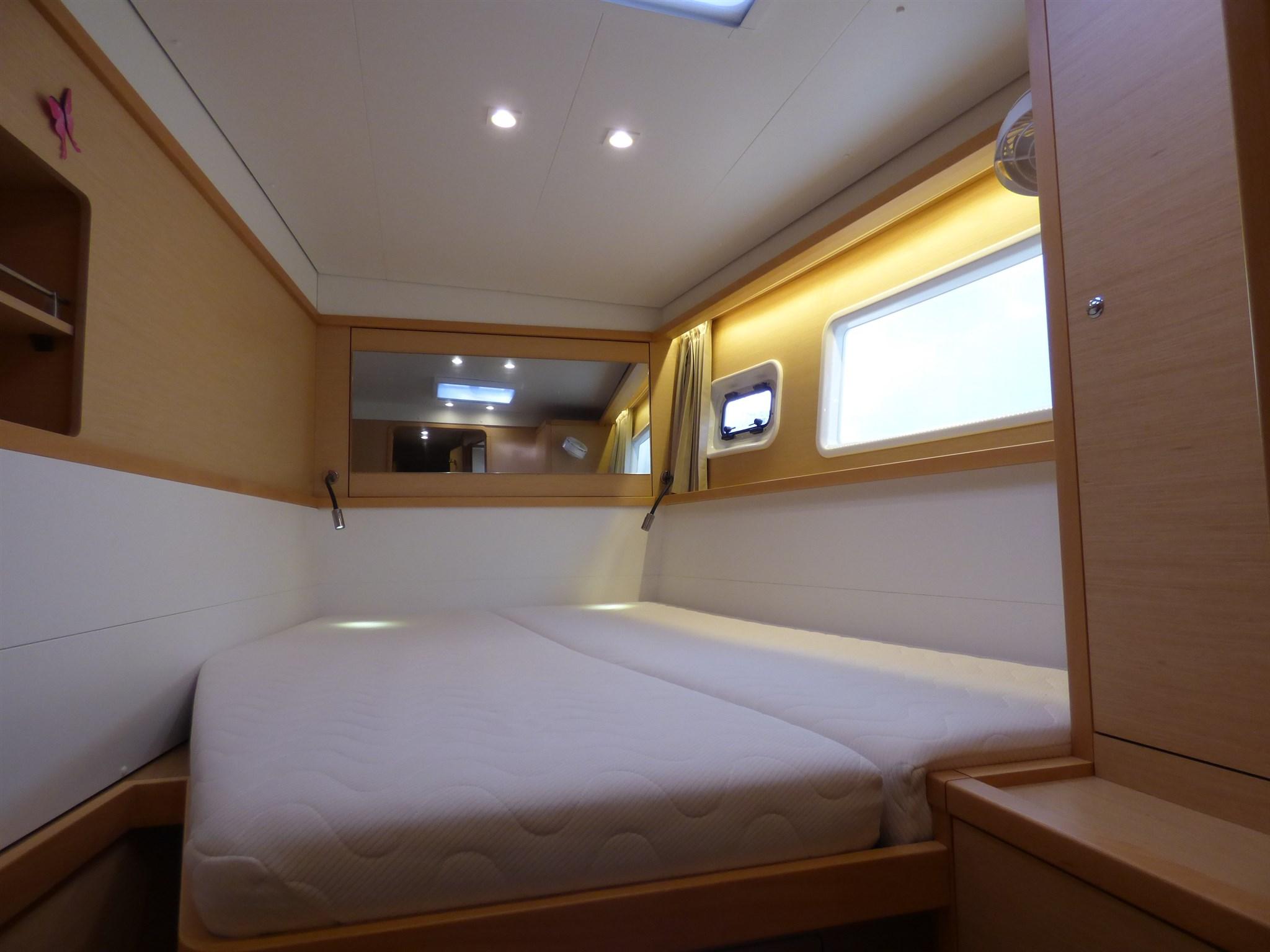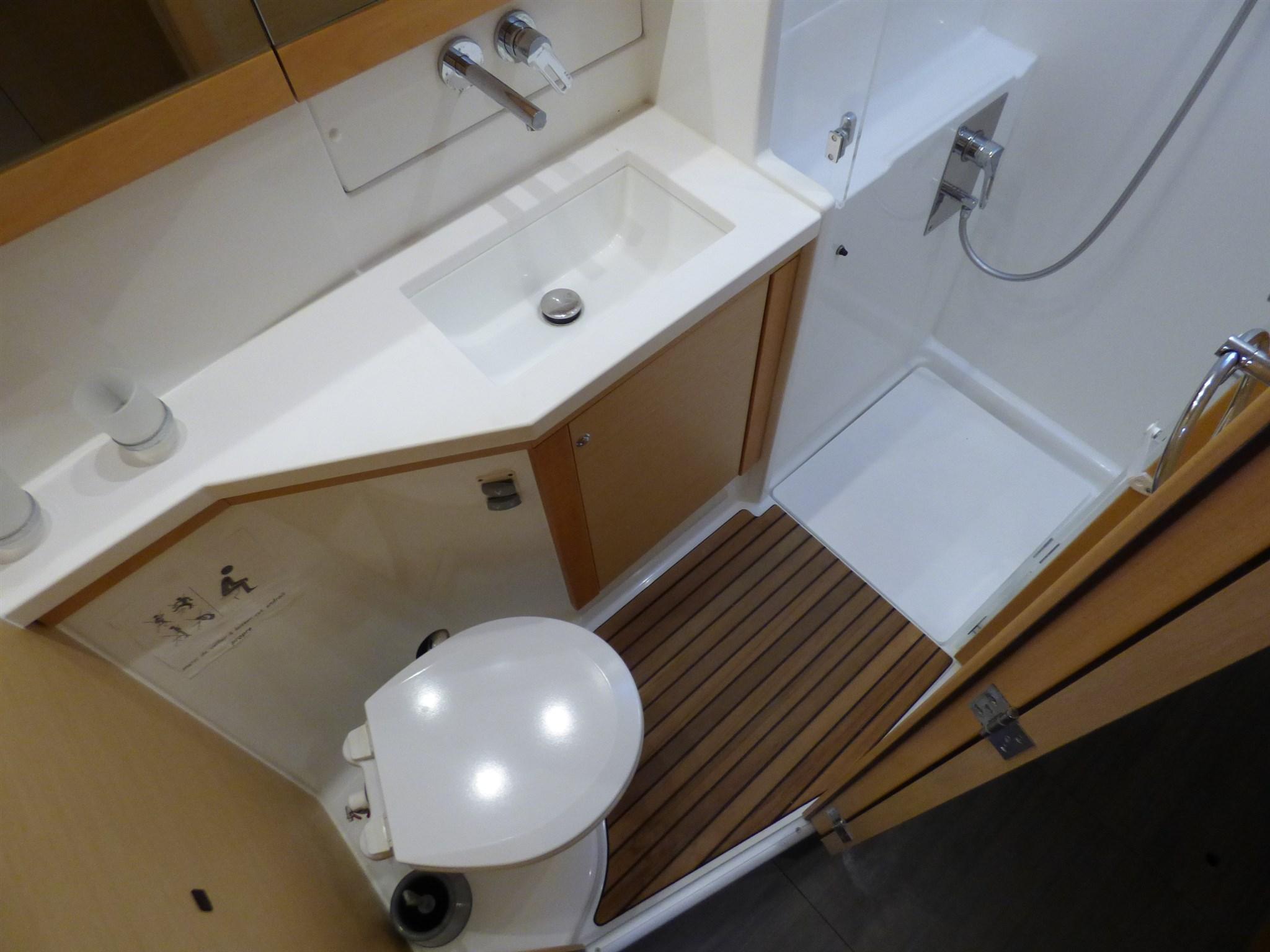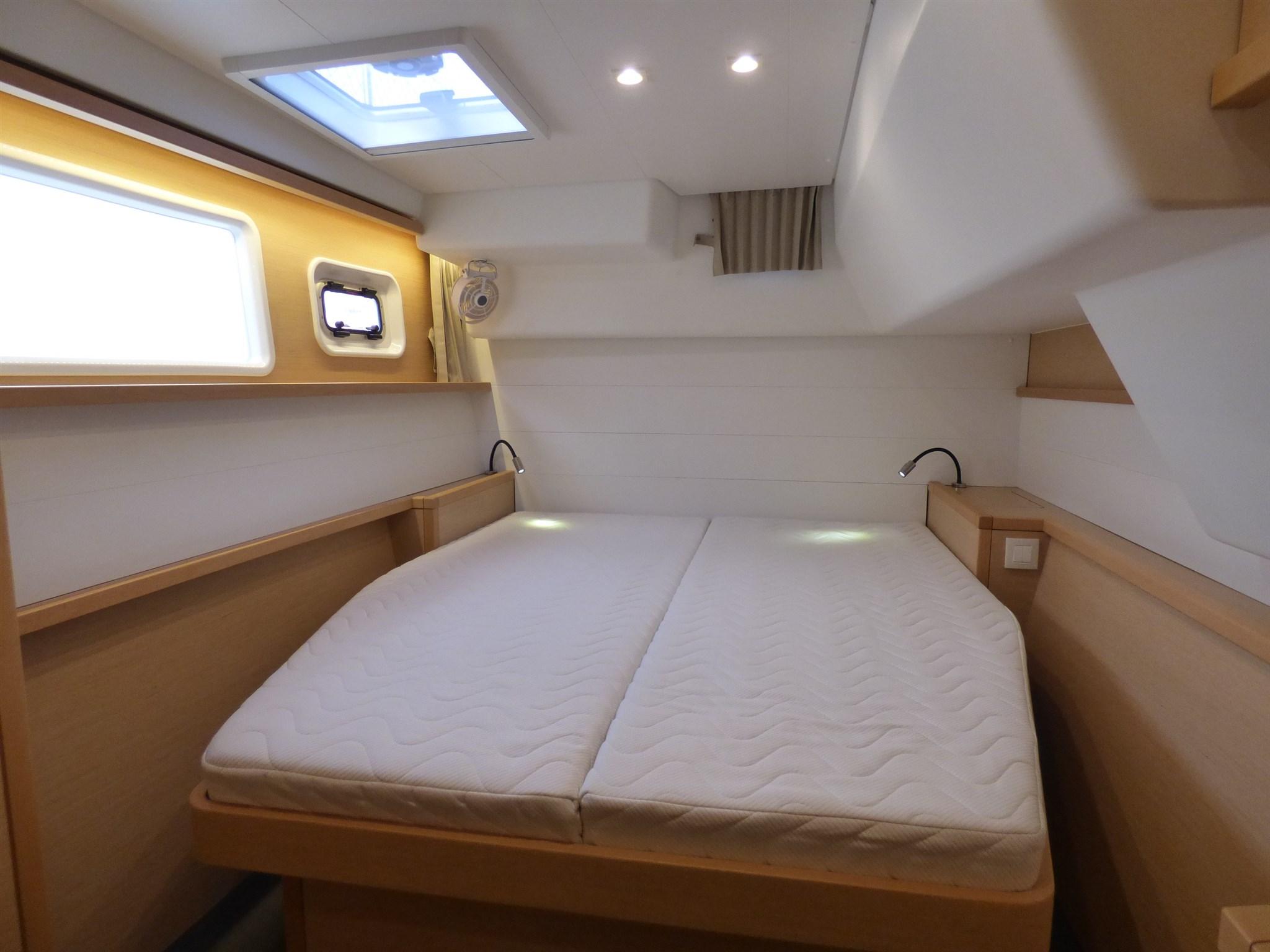 Description
Contact direct : Brigitte SAMUEL 06.84.00.92.51. Le LAGOON 450 S est un catamaran convivial et familial avec une ligne élégante et fluide. Sur le roof vous pourrez profiter d'un grand bain de soleil. Design intérieur Nauta Design : élégance, fonctionnalité & luminosité naturelle exceptionnelle du carré et des cabines. Belle cuisine en « U » pour le confort en mer, équipée de larges surfaces de travail et de nombreux rangements. Pour un plus grand confort les compartiments moteurs sont éloignés de la zone d?habitation et parfaitement isolés. Ses principaux atouts dans la mer formée : stabilité & sécurité. Son plan de voilure lui procure la puissance nécessaire pour rester dynamique et véloce dans moins de 10 n?uds de vent. Prix de vente : TVA non incluse. Ici un avant goût de votre visite : https://youtu.be/DZi-HnUOMVk. Place de port possible. Dossier complet : Brigitte SAMUEL 06.84.00.92.51
Notes sur le prix: TVA non comprise
English
Direct contact: Brigitte SAMUEL 06.84.00.92.51. The LAGOON 450 S is a friendly and family-friendly catamaran with an elegant and fluid line. On the roof you can enjoy a great sunbathing. Nauta Design interior design: elegance, functionality - exceptional natural luminosity of the square and cabins. Beautiful "U" kitchen for comfort at sea, equipped with large work surfaces and plenty of storage. For greater comfort, the engine compartments are far from the living area and perfectly insulated. Its main assets in the trained sea: stability and safety. Its sail plan gives it the power to stay dynamic and fast in less than 10 knots of wind. Sale price: VAT not included. Here is a taste of your visit: https://youtu.be/DZi-HnUOMVk. Port place possible. Full file: Brigitte SAMUEL 06.84.00.92.51
Italiano
Contatto diretto: Brigitte SAMUEL 06.84.00.92.51. Lagoon 450 S è un catamarano amichevole e adatto alle famiglie con una linea elegante e fluida. Sul tetto si può godere di un grande prendere il sole. Nauta Design interior design: eleganza, funzionalità - eccezionale luminosità naturale della piazza e delle cabine. Bella cucina "U" per il comfort in mare, dotata di grandi superfici di lavoro e un sacco di spazio. Per un maggiore comfort, i vani motore sono lontani dalla zona giorno e perfettamente isolati. Le sue principali risorse nel mare addestrato: stabilità e sicurezza. Il suo piano velico gli dà il potere di rimanere dinamico e veloce in meno di 10 nodi di vento. Prezzo di vendita: IVA non inclusa. Ecco un assaggio della tua visita: https://youtu.be/DZi-HnUOMVk. Luogo del porto possibile. File completo: Brigitte SAMUEL 06.84.00.92.51
Deutsch
Direkter Kontakt: Brigitte SAMUEL 06.84.00.92.51. Der LAGOON 450 S ist ein geselliger und familienfreundlicher Katamaran mit einer eleganten und fließenden Linie. Auf dem Roof können Sie ein großes Sonnenbad genießen. Nauta Design Innendesign: Eleganz, Funktionalität und außergewöhnliche natürliche Helligkeit des Platzes und der Kabinen. Schöne "U"-Küche für den Komfort auf See, ausgestattet mit großen Arbeitsflächen und vielen Stauraum. Für mehr Komfort sind die Motorräume vom Wohnbereich entfernt und perfekt isoliert. Seine wichtigsten Stärken im geformten Meer: Stabilität & Sicherheit. Sein Segelplan gibt ihm die Kraft, dynamisch und schnell in weniger als 10 Knoten Wind zu bleiben. Verkaufspreis: MwSt. nicht inbegriffen. Hier ein Vorgeschmack auf Ihren Besuch: https://youtu.be/DZi-HnUOMVk. Hafenplatz möglich. Vollständiges Dossier: Brigitte SAMUEL 06.84.00.92.51
Español
Contacto directo: Brigitte SAMUEL 06.84.00.92.51. El LAGOON 450 S es un catamarán acogedor y familiar con una línea elegante y fluida. En el techo se puede disfrutar de un gran tomar el sol. Diseño interior Nauta Design: elegancia, funcionalidad - excepcional luminosidad natural de la plaza y cabinas. Hermosa cocina "U" para comodidad en el mar, equipada con grandes superficies de trabajo y mucho espacio de almacenamiento. Para mayor comodidad, los compartimentos del motor están lejos de la sala de estar y perfectamente aislados. Sus principales activos en el mar entrenado: estabilidad y seguridad. Su plan de vela le da el poder de mantenerse dinámico y rápido en menos de 10 nudos de viento. Precio de venta: IVA no incluido. He aquí una muestra de su visita: https://youtu.be/DZi-HnUOMVk. Lugar del puerto posible. Archivo completo: Brigitte SAMUEL 06.84.00.92.51
??????
?????? ???????: ?????? ??????? 06.84.00.92.51. LAGOON 450 S - ??? ??????????? ? ???????? ????????? ? ?????????? ? ?????? ??????. ?? ????? ?? ?????? ??????????? ???????? ????????. ?????? ????????? Nauta Design: ????????????, ???????????????? - ?????????????? ????????? ?????????? ??????? ? ????. ???????? ????? «U» ??? ???????? ? ????, ????????????? ???????? ??????? ??????????? ? ??????? ??????????? ????????. ??? ???????? ???????? ???????? ?????? ????????? ?????? ?? ????? ???? ? ????????? ???????????. ??? ???????? ?????? ? ????????? ????: ???????????? ? ????????????. ??? ???? ?????? ???? ??? ??????????? ?????????? ?????????? ? ??????? ????? ??? ?? 10 ????? ?????. ???? ???????: ??? ?? ???????. ??? ???? ?????? ??????: https://youtu.be/DZi-HnUOMVk. ???????? ????? ?????. ?????? ????: ?????? ??????? 06.84.00.92.51
General Information
Year Built: 2017
Hull Material: GRP
Builder: Lagoon
Designer: VPLP Desing
Measurements
Length: 47.57 ft
Beam: 7.87 meter
Min Draft: 1.3 meter
Max Draft: 1.3 meter
Length Overall: 14.5 meter
Length at Waterline: 13.38 meter
Displacement: 15500 kilogram
Engines
Number of Engines: 2
Engine Model: 4JH57
Fuel Type: Diesel
Engine Hours: 486
Total Power: 114 hp
Catégories de navigation
A - Haute mer
Accessoires supplémentaires
Appareillage électronique de navigation
AIS (émetteur/récepteur AIS 400 B&G), Balise de détresse, GPS (Centrale de navigation B&G), Pilote automatique (B&G), Radio VHF (B&G), Sondeur, Anémomètre/Girouette (B&G).
Equipement technique et de pont supérieur
Ancre, Eau sous pression, Batteries, Bossoirs pour annexe, Moteur d'annexe (HONDA 10 cv), 2 Panneau solaire (2x300 w), 2 Pompe de cale automatique, Prise de quai, Annexe (ZODIAC 4 places).
Equipement domestique de bord
Ballon d'eau chaude, Dessalinisateur (WATER PRO COMPATCT S-60 12 V de 2016), Cuve à eaux noires, Convertisseur (230V/50-60HZ), Prises interieures 12v, Prises interieures 220v, Caméra vidéo (vision pont avant), 4 Toilettes électriques.
Equipement de sécurité
Balise de détresse.
Divertissements
Hi-Fi (FUSION USB).
Cuisine et appareils électromenagers
Cuisine, Cuisinière (Plaque gaz 3 feux), Réfrigérateur extérieur (36 L), Réfrigérateur intérieur (130 L), Groupe froid.
Tapisserie
Bimini, Sellerie complète.
Notes accessoires
Conservateur 110 L, tauds de camping cockpit et poste de pilotage, USB dans toutes les cabines, ventilateurs dans toutes les cabines, groupe électrogène de 2016 sous cocon 3,8 KVA, sur pont à l'avant arrivée eau douce et eau de mer pour lavage, cabine skipper un lit dans coque tribord avant, carré transformable avec coussins, compteur de chaine QUICK, hélices tripales repliables, Lazy bag, pavillon Andorre.
Voiles
Grand-voile (DACRON), Génois, Bout-dehors.
Disclaimer
In this case we are acting as brokers only.  The Vendor is not selling in the course of a business.  Whilst every care has been taken in their preparation, the correctness of these particulars is not guaranteed.  The particulars are intended only as a guide and they do not constitute a term of any contract.  A prospective buyer is strongly advised to check the particulars and where appropriate at his own expense to employ a qualified Marine Surveyor to carry out a survey and / or to have an engine trial conducted, which if carried out by us shall not imply any liability for such engine on our part.
 
Note to seller and purchaser:  If the boat you are selling or purchasing is registered, please ensure that the registration is completed after the sale of the boat.  If the purchaser wishes to cancel the registration is the duty of the seller to contact the Registry and inform them that the registration is to be cancelled.  If the purchaser wishes to continue with the registration, it is the duty of the purchaser to complete the relevant forms and post off the bill of sale to the Registrar.
Download the quick and full specifications for this boat in PDF format on the left. Please note that the PDF will open in a new window and will take a short time to download. The version including all boat pictures will take longer.
If you would like more information about this Lagoon 450 s, please get in touch using the contact details below, or alternatively by using the contact form on the right.
Sunbird International Yacht Sales
Tel: +33 (0)9 82 35 09 80